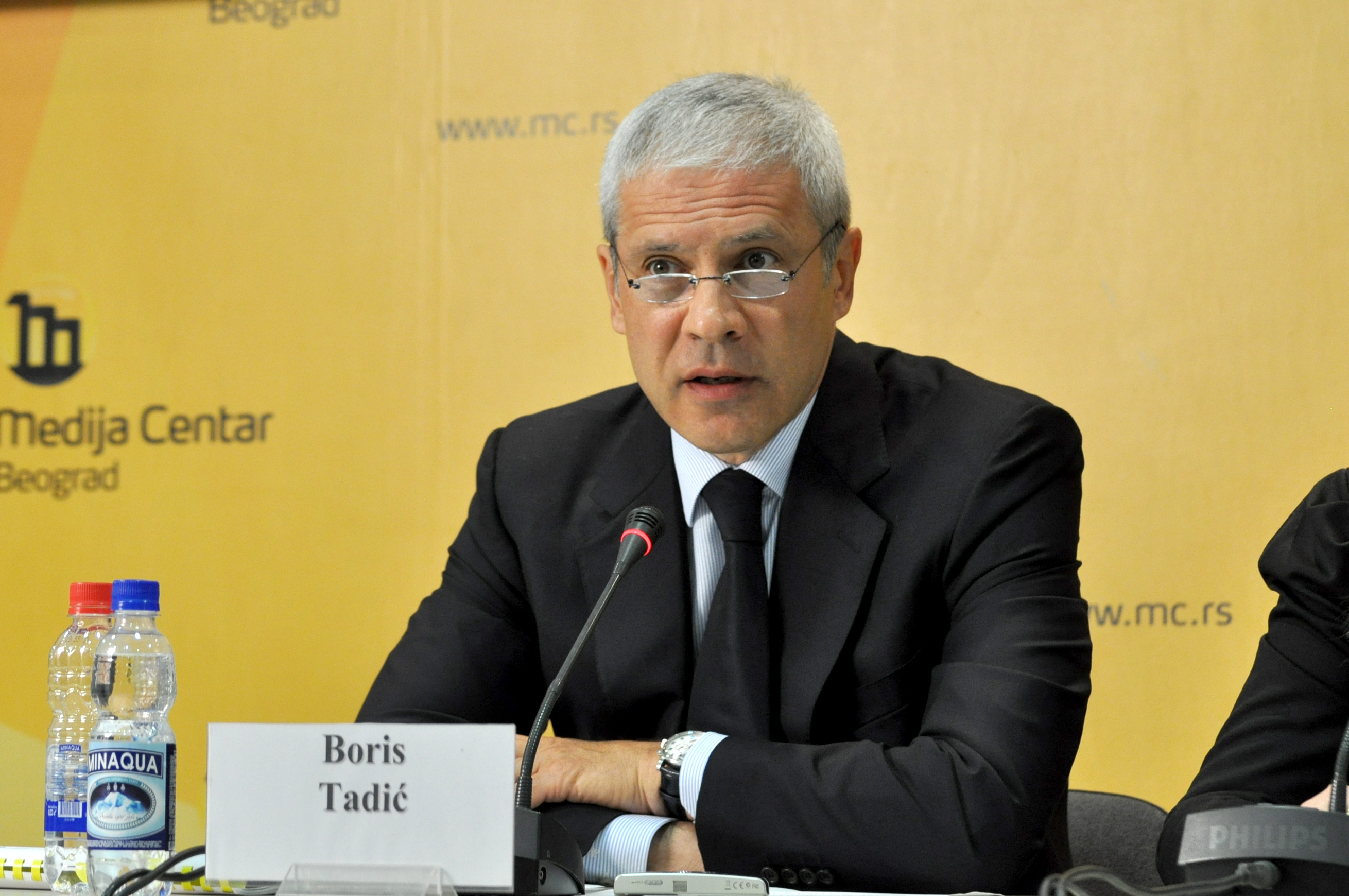 Predsednik opozicione Socijaldemokratske stranke (SDS) Boris Tadić ocenio je da je "veća verovatnoća da će biti prevremenih izbora nego da ih neće biti". Tadić, međutim, smatra da opozicija ne treba da prihvati izbore "pod okolnostima u kojima predsednik države Aleksandar Vučić drži punu kontrolu nad izbornim procesima i medijima."
Govoreći za nedeljnik NIN, bivši predsednik Srbije je rekao da cilj aktuelnih protesta u Beogradu i drugim gradovima "mora da bude stvaranje uslova za poštene izbore". "To je najvažnije pitanje ovog trenutka koje objedinjuje čitavu opoziciju. To je pitanje opstanka demokratije i politike u Srbiji i uopšte mogućnosti da se ovaj kriminalni sistem promeni", kazao je Tadić.
On je situaciju u Srbiji uporedio sa onom iz vremena Slobodana Miloševića. "Odbijanjem uspostavljanja normalnih izbornih uslova od strane vlasti ide se u neparlamentarnu borbu. Tako je bilo i devedesetih godina. Deo međunarodne zajednice je zainteresovaniji da im Vučić ispostavi priznanje nezavisnosti Kosova, nego za očuvanje demokratije u Srbiji. To je besramna uloga nekih evropskih političara. Ali i pored toga, međunarodna zajednica ne bi mogla da prećuti bojkot izbora", kazao je Tadić.
Tadić je kazao da je je tražio televizijski duel sa Vučićem da bi stavio tačku na njegove "patološke laži o rezultatima" vlasti, koje su "srž njegovog svakog javnog obraćanja i temelj njegovog upravljanja Srbijom". Taj duel je, prema Tadićevim rečima, potreban da bi demistifikovao njegovu vladavinu lažima i da bi pokušao da probudi građane Srbije iz "gebelsovske hipnoze kojoj su godinama izloženi".
"Tim lažima šest godina prebacuje odgovornost za sopstvene greške i kriminal na bivšu vlast. Ne sme da se odazove zato što je patološki lažov", kazao je Tadić i dodao da je dok je bio predsednik izlazio na duel sa svakim ko je od njega to tražio./IBNA