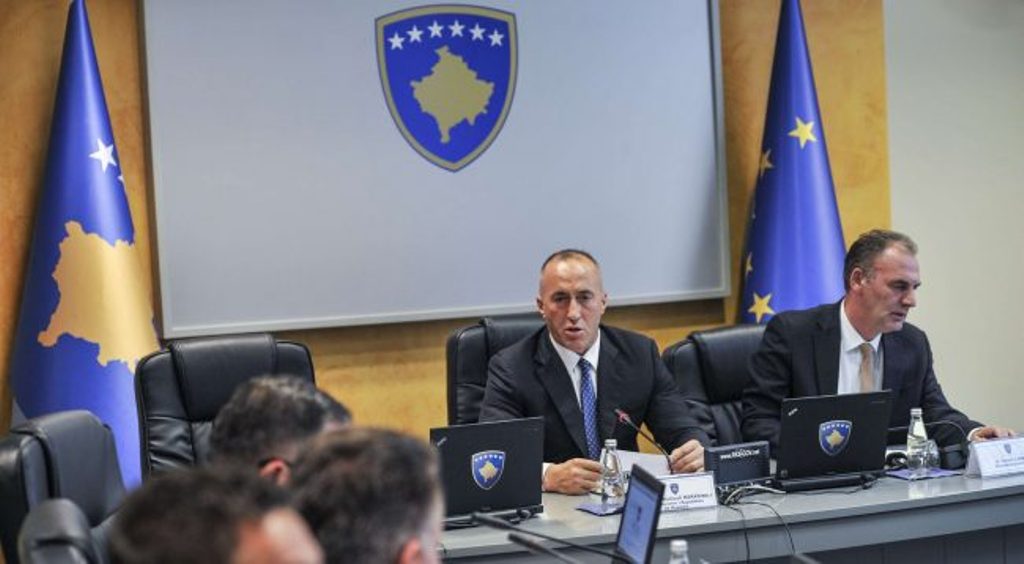 In today's cabinet meeting, Prime Minister of Kosovo, Ramush Haradinaj declared that borders shall not be discussed in the final deal which will be reached between Kosovo and Serbia.
Haradinaj said that the process of dialogue with Belgrade aims at achieving an agreement between the countries which normalizes their relations.
Meanwhile, he has also reiterated his stand that the 100% tax introduced on Serbian goods will not be abolished.
The EU chief of diplomacy on Monday demanded from Kosovo to abolish these tariffs and in exchange, she offered Kosovo the possibility to use the country's name as denomination instead of UNMIK during CEFTA's meetings. However, Kosovo's government has not accepted such offer.
PM Ramush Haradinaj said that Kosovo is aiming to reach an inclusive deal with Serbia and that it has no time for partial solutions.
He said that the agreement with Serbia implies recognition, a seat at the UN and Kosovo's accession in international institutions. /ibna/