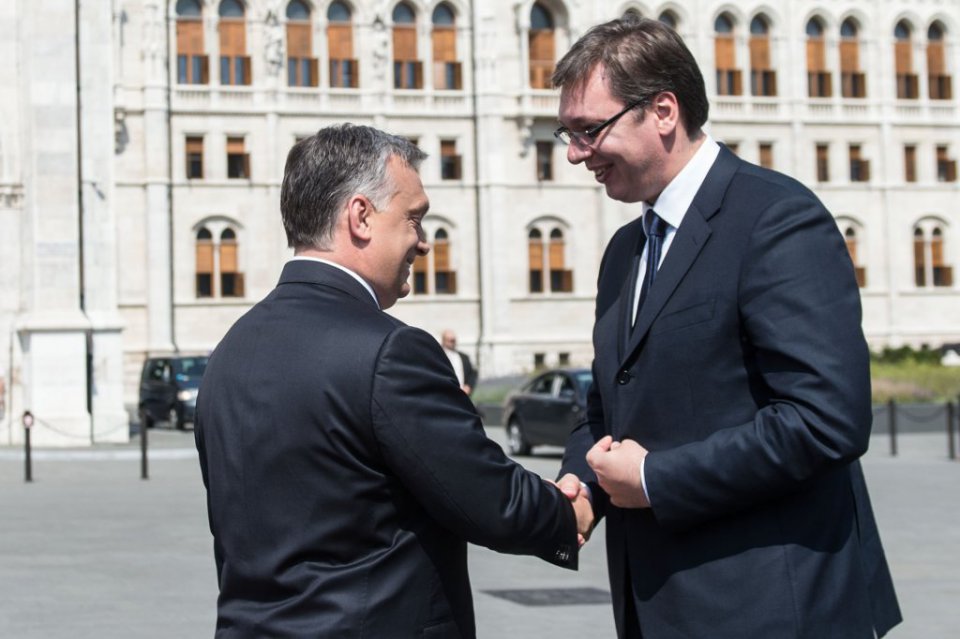 Belgrade, July 1, 2015/ Independent Balkan News Agency
By Milos Mitrovic
Installing a fence on the border between Hungary and Serbia is not a move directed against Serbia but rather a measure aimed to prevent illegal transits, Hungarian prime minister Viktor Orban said in Budapest today. After a joint session of the governments of Hungary and Serbia, premier Aleksandar Vucic said that fence installment "is not a pleasant announcement" for Serbia. At the same time, the representatives of two governments have signed four bilateral agreements.
At the media conference, Orban and Vucic agreed that the current relations between Serbia and Hungary are good, "the best in modern history", as Serbian PM said. For Serbia, the priority is to preserve the stability, Vucic added explaining that the two countries will work together in order to cope with increased immigration.
According to Vucic, "it was clear" that Hungary would not erect the wall because of Serbia, but "to protect its interests and territory".
"We will find the solution in mutual action", Vucic said adding that Hungary and Serbia would hopefully work together on the border between Serbia and FYRO Macedonia. In his words, two countries would strive to protect "basic values".
"It's not about refugees, but about a new process of great masses moving. Hungary will seek – together with its neighbors – to take adequate measures. At this moment we are facing the mass of people which approach while Western Europe intends to bring us back people who have came there… Therefore, we have pressure from the South and from the West", Orban underlined.
The representatives of two cabinets have signed the agreements in the domains of infrastructure, foreign affairs, European integration and education.
PM Vucic also met with Hungarian president Janos Ader who said that neither Serbia or Hungary were responsible for the migrant crisis. Both countries have to protect their territories amid "great migration of the peoples in the world", Ader said.