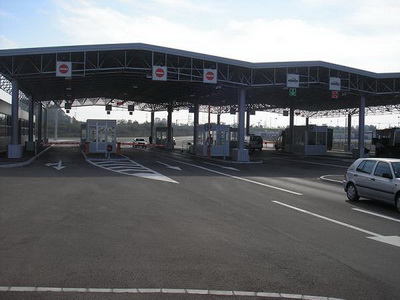 By Medina Malagić – Sarajevo
In the preparations leading up to its official EU membership on 1 July 2013, border security and border controls were one of the main issues with which the country has been dealing in order to meet EU standards for accession. As a result, the number of border police has significantly increased, especially since this EU country now shares more than 1,000 kilometers of a border with BiH, a non-EU country.
Due to its newly acquired status as an EU member state, Croatia has had to leave CEFTA (Central European Free Trade Agreement). The ramifications of this is that Croatia has now become a member of the single European market, meaning that the free trade that existed for CEFTA members with Croatian companies has ceased to exist. However, this does not signal the end of trade. Rather, the terms of trade between Croatia, BiH (one of its biggest trading partners) and other countries in the region is continuing to be redefined and undergoing various changes.
Thus, the entry of Croatia to the EU on 1 July is a historical date for BiH as well. It is a crucial time for BiH, since the country has been experiencing stagnation and political stalemate that preclude any significant changes from taking place regarding harmonization with EU laws, standards and guidelines. One of the areas in which the Croatian accession to the EU has impacted BiH is the issue of border crossings, which is connected to vital trading issues.
BiH and Croatia have already signed an agreeemnt on border crossings, which clearly and unambiguously defined the border crossings in which the transport of goods and passengers is able to be done. The Schengen system is beginning to be applied at the Croatian border crossing, which is divided between border crossings for international transport of passengers and goods, for passengers, rail transport, international passenger traffic and permanent border crossings for border traffic. The border towns between BiH and Croatia have already been designated for these divisions.
Despite the agreement with clear stipulations between BiH and Croatia regarding border crossings and transport of goods, its implementation was met with resistance from citizens at border towns in BiH.
Yesterday, several hundred citizens from towns in the Herzegovina region Gabela Polje, Gabela, Višići, Dračevo and Doljani took part in protests near the border crossing Doljani. They demanded for the crossing to open for the international transport of goods and passengers, and the border crossing Gabela Polje for international passenger traffic. Protestors ended up blocking the road for around half an hour and sent a warning to the BiH and Croatian authorities that they would continue with the blockade on all crossings from Neum to Novi Sela if their demands are not met. However, the new agreement on border crossings ws signed at the end of June, so it is unlikely that their demands will be met.