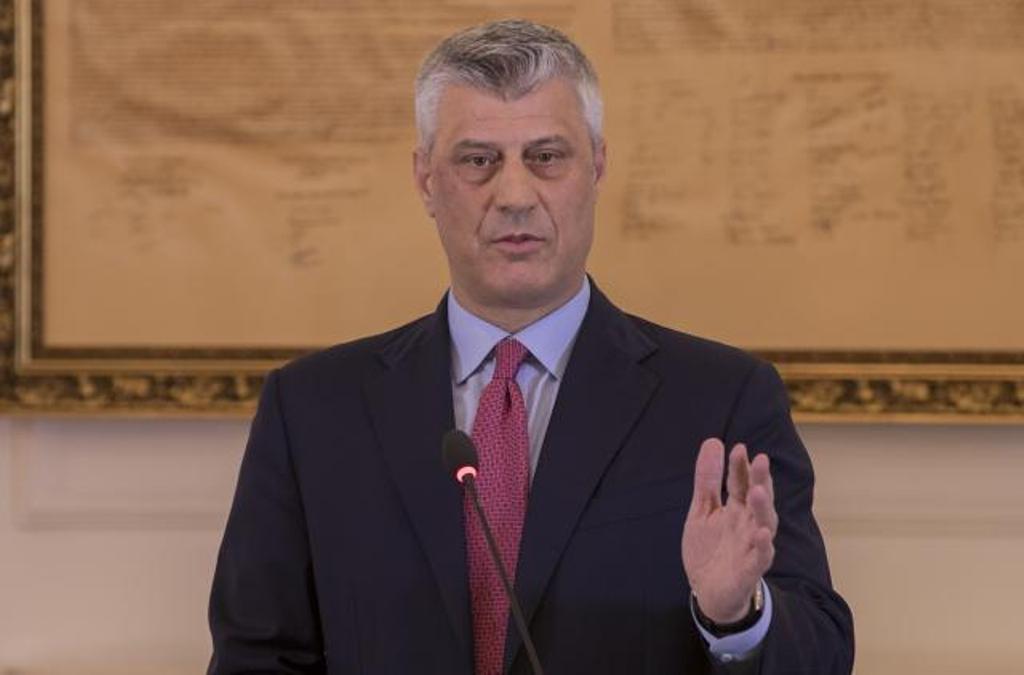 President of Kosovo, Hashim Thaci declared on Tuesday that border correction with Serbia is necessary to address every dispute that there exists in a peaceful manner and not through war.
Thaci made these comments in a press conference delivered today, following the concerns expressed by PM Ramush Haradinaj, who declared that "border correction will bring back the tragic past".
This is not the first time that the heads of these two institutions express different opinions. The president of Kosovo said that the time of war is long gone.
"The war has ended on 10 June 1999. War was also mentioned when it came to the border deal with Montenegro, but those who opposed the deal, ended up voting it. Nobody in Kosovo wants war. We've had enough. Mr. Haradinaj and Mr. Veseli too support dialogue and a peaceful agreement between Kosovo and Serbia, which means mutual recognition. This would lead the way toward EU and NATO accession for Kosovo", Thaci said. /ibna/