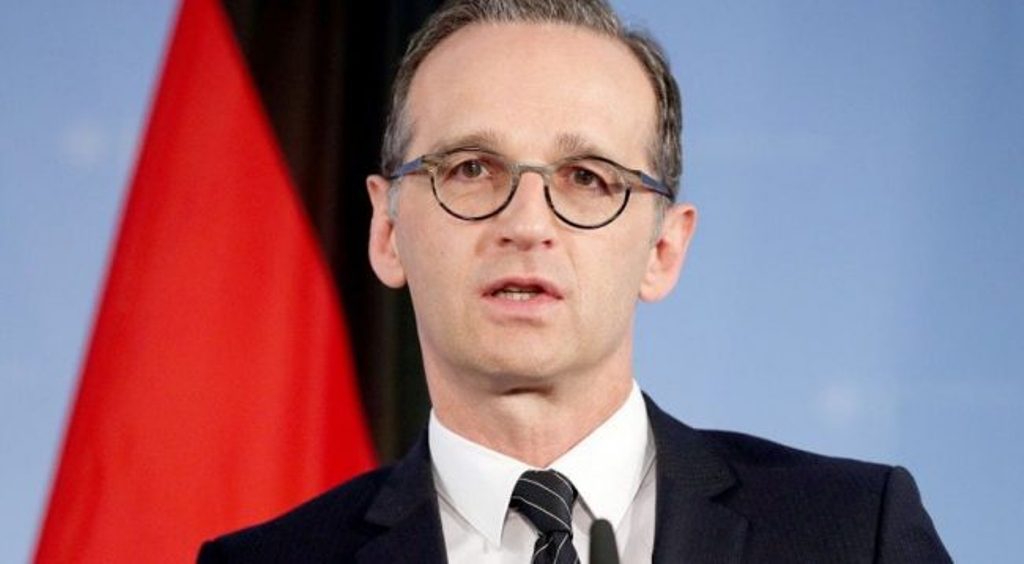 German Foreign minister, Heiko Mass is holding a visit in the Albanian capital, Tirana today where he has met with the country's Foreign Minister, Ditmir Bushati.
In a joint news conference, the German minister was also asked about border changes between Kosovo and Serbia.
He said that Germany is sceptic on this issue and that it should be addressed as soon as possible without having any consequences.
"There's the fear of a domino effect. We're sceptic on this point. This issue should be clarified and should lead to no other problems", the German minister said.
Many European politicians have said that if there are border changes between Kosovo and Serbia, such thing may also occur in Bosnia.
The idea for border changes between the two countries was suggested by the presidents of the two countries, Hashim Thaci and Aleksandar Vucic as a possible solution which would lead to a peaceful agreement.
The US has stressed that it will back a solution agreed by both countries, while Germany and the UK are against. /ibna/