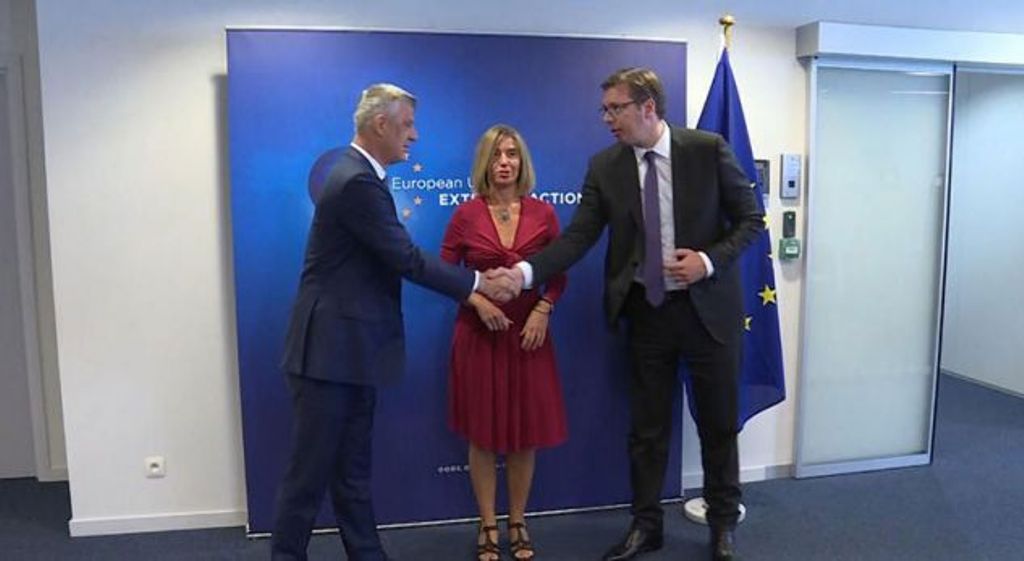 As the final phase of the process of talks between Kosovo and Serbia has kicked in, debates continue on the idea for territorial exchanges between Kosovo and Serbia.
German chancellor, Angela Merkel declared on Tuesday that she's against changes of current borders in the Balkans, underlining that a potential deal between Kosovo and Serbia for border changes could have consequences in other parts of the region.
Merkel made these comments after a meeting that she held with the Croatian PM Andrej Plenkovic, who also said that border changes in Kosovo could have consequences for other parts of the region.
Analysts in Pristina say that the idea for border changes between Kosovo and Serbia could be realized if there's a strong backing by the international community, including the US and the most powerful EU member countries.
Professor of political sciences, Gjon Culaj says that an agreement for border changes between Pristina and Belgrade without the consensus of the international community could have serious consequences for the entire region.
"All peaceful agreements reached in the region, starting with the Daytona agreement, Rambouillet and the Ohrid Agreement in Macedonia have been reached with the strong support of the representatives of the US and EU members. Their full implementation has never been achieved, however, stability has been reached as far as security in the Balkans is concerned", Culaj says.
Journalist and opinion maker, Shkelzen Dakaj says that the international community is interested on ending open contests in the Balkan region.
"The US and EU have boosted their diplomatic activities in order to solve problems in the region. After the agreement that was reached between Macedonia and Greece, there will be diplomatic pressure in order to secure a peaceful deal between Kosovo and Serbia. The engagement and the efforts of the representatives of the international community are related to the growth of the Russian influence in the region", he said. /ibna/