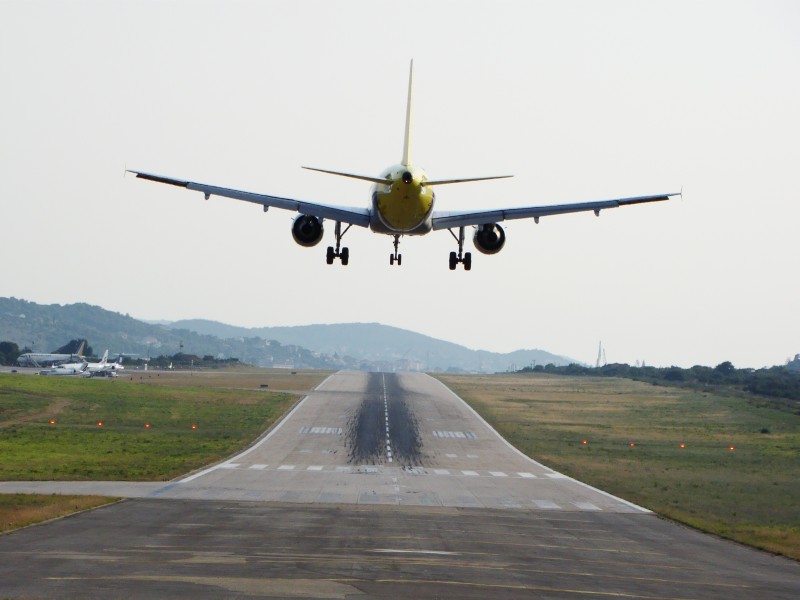 By Natasa Radic – Split
With the tourist season on the Dalmatian coast in full swing, some very encouraging airport arrival statistics have been released.
As millions of tourists bask in the pristine waters of the Adriatic Sea and on the beaches of the Dalmatian coast, there was more confirmation on the rising popularity of the city of Split on August 13, 2013, with the release of the latest airport arrival statistics, according to respected regional air blog Ex Yu Aviation.
According to the blog, Split not only handled more passengers in a 24-hour period than any other airport in the region, but has already passed one million passengers for the year:
"Split Airport has continued to post impressive numbers. The coastal airport has already handled more passengers within 24 hours than any other airport in the former Yugoslavia. In July alone, it saw an impressive 335.923 passengers use its services, up a significant 14.6% compared to last year. In the first seven months of 2013, a total of 853.714 passengers have been handled, up 11.7%. Yesterday, Split welcomed its millionth passenger for the year, nearly two weeks ahead of 2012. The millionth passenger was travelling on a Croatia Airlines flight to Vienna."
The increased numbers would seem to justify the decision to expand Split Airport in 2014, as reported recently by the same source. The strong growth was also reflected in the number of tourists staying in the city in July, according to Croatia Week:
In July there were 66,957 registered tourists in Split, up 20 percent from the same period last year, the largest growth for any region in the country, says the tourist board. On top of the registered visitors, there are also thousands of tourists passing through the popular port city daily or on a day trip.
"Tourism in Split has not happened just by chance. Split's tourism development strategy for the period from 2005 to 2015 was created, after a contest, by the company URBOS. Today we are bearing the fruits of this plan and the long-term branding of the city. Do not forget that last year Split was declared the champion of tourism in Croatia," said Split Tourist Board director Vedran Matošić.
Split Airport was not alone in posting such positive numbers, and neighbouring Zadar Airport — which lies north of Split and is a low-cost gateway for many to the Dalmatian capital — was also up 22 percent on the previous July, boosted mainly by the opening of the 54th Ryanair base in Zadar. The other Dalmatian coastal airport, Dubrovnik, is also having an excellent season, although numbers were slightly down on last year — 0.8 percent — a fact which is being attributed to the reduced tourism from Russia and Turkey due to the imposition of visa requirements post EU entry.