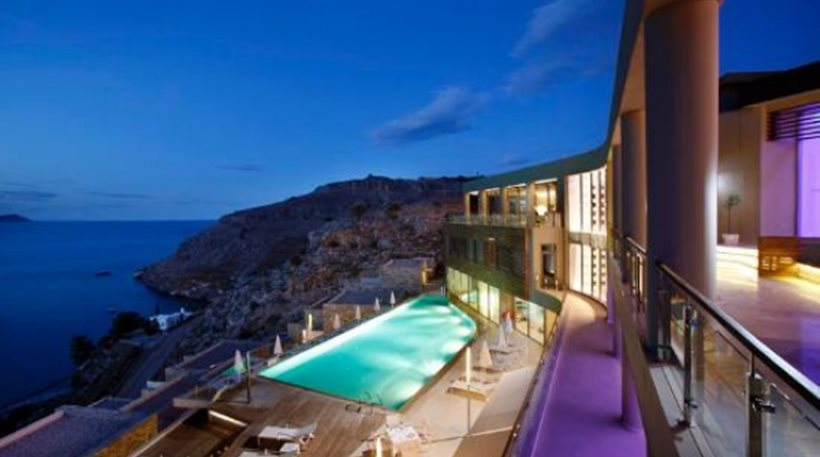 Athens, April 17, 2015/ Independent Balkan News Agency
By Spiros Sideris
The President of Hellenic Chamber of Hotels Giorgos Tsakiris, with statements to AMNA, spoke of a drop in the bookings in greek hotels.
"At this juncture we have no 'freezing' of reservations, Tsakiris says, but if this drop rate in bookings continue it will create problem in the tourist flows to our country as a whole".
He said that potential tourists, who do not make bookings for Greece now, at the same time arrange vacations in another country. Similar situations, Tsakiris stressed, create a vicious cycle in the operation of hotels, since they will have to enter a bidding process in order to achieve higher occupancy.
Regarding the occupancy of hotels and on the occasion of a research-study by Moody's for European hotels, which among others stressed that both the prices of hotels and occupancy rose in the period 2009-2014, the president of the Panhellenic Federation Hoteliers (POX) Yannis Retsos noted to AMNA that "Greece between 2009-2012 was off the 'train' of the increase". As he said, during the said period, the greek hotels registered such losses in occupancy and revenue that the bloom of the last two years in greek tourism failed to heal the wounds of past years.
In the part of the research on enhancing the creditworthiness of European hotels, as described in the research of Moody's, both the President of the Hellenic Chamber of Hotels, and the president of POX note that this is not true in the greek case, as the cock for the funding of the greek hotel industry has been closed for a very long time.
Finally, in regard to the increase in tourist arrivals in Europe by 2.8% yoy, according to the study of Moody's, Tsakiris refers to an increase that corresponds to about 20 million tourists for Europe.