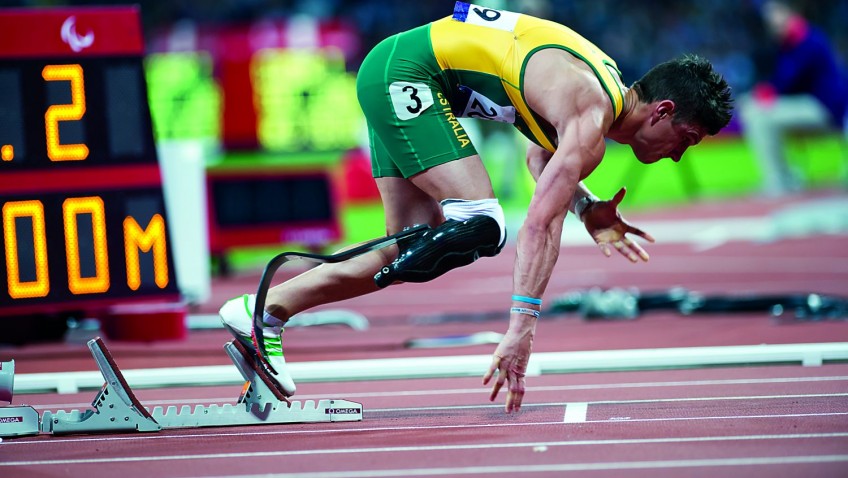 Sarajevo, February 25, 2016/Independent Balkan News Agency
By Mladen Dragojlovic
Italian Association Dante Alighieri, with the support of Italian Embassy in BiH, organized the book promotion and photo exhibition by authors Marco Ciccolella, Emanuele Broli and Laura Predolini. The name of events is "Rise again – Paralympic Games" and Sarajevo citizens can visit the exhibition in the following days at the EU info center.
Photographers, in a vivid, figurative approach, documented the important moments of the 2012 London Paralympics: the ceremonies, starts, challenges, falls, arrivals, victories, award ceremonies; but also the pathos, state of mind, stories, and experiences, thus composing an authentic report. The exhibition portrays 10 panels with the photos from the book showing some of the best moments of the 2012 Paralympics.
The head of Political and Economic Section at the EU Delegation in BiH, Jan Snaidauf, said in opening remarks that every society has an obligation to provide healthy surroundings to persons with disabilities.
"We have to create an environment to ensure persons with disabilities have equal access to the labour market, to benefit from the education system and have equal access to health services, sports and cultural activities. Next activity of EU assistance is the development of care services to support the social inclusion of persons at risk, including the transition from institutional to family based care", Snaidauf concluded.
Ambassador of Italy in BiH, Ruggero Corrias, commended the efforts of the authors underlying pride in the Italian authors who were able to portray this important topic through remarkable photography. Marco Ciccolella, one of the authors, said at the book promotion that, during the work in the book, he was impressed by the strong will of the athletes.
"Defeat and victory are two sides of the same medal, especially for all those who are able to restart when it falls on the wrong side. A challenge seen from far distance, by the others, is like a mountain observed from the bottom: it can seem impossible to conquer, but with a big strength of heart, determination and sacrifice all the Paralympic athletes ascend it. It is the all-desired achievement of Olympus", emphasized Ciccolella.
In the book review it was written that "the attentive and curious eyes of the photographers have immortalised a concise but effective and suggestive motto – the one that one of the disabled athletes, Melissa Nicholls, has written on her socks: Dream Big. In the simplicity of this action, likely wished for herself more than for the audience, the athlete offers a message of hope".
Jasminka Selimović, vice-president of the Dante Alighieri Association, Elvira Bešlija, representative of the Association of persons suffering from polio in the Federation BiH and the BiH Council of Persons with Disabilities and Nermin Tulić, BiH actor, also addressed the audience at the book and exhibition promotion.