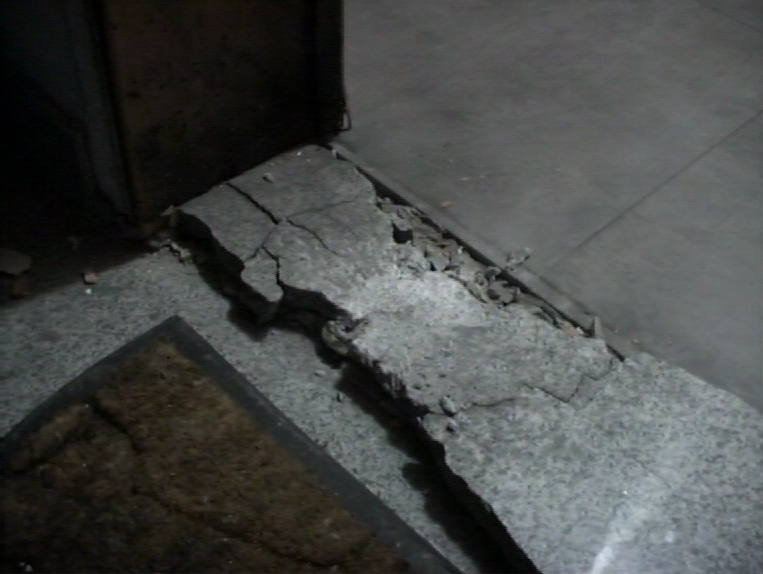 Another incident involving explosives occured in the early hours of Monday in the capital of Montenegro, Podgorica
Podgorica, December 23, 2013 / Balkan Independent News Agency
Unidentified persons have launched an offensive bomb in the home of the chief of police of Bar (Tivar), a town in Montenegro, causing damages to his abode and to two others nearby.
The event took place on Monday morning, when the family of Milos Radulovic was asleep. Police reported that there were no wounded persons, however there were material damages, reports balkaneu.com. The door of the home of the chief police (photo) and the doors of two other homes in the same apartment block were destroyed.
Experts said that the blast was caused by an offensive bomb, namely M75.
This is the second attempt within a year for the chief of police. In June, another bomb was placed near the home of Mr. Radulovic, by destroying his car.
In relation to the event, General Director of the State Police, Slavko Stojanovic reacted today. He said that authorities strongly condemn this criminal act perpetrated against the head of the Security Center in Bar (Tivar), Milos Radulovic and his family. "Every attack against a police official is at the same time an attack against Police Directorate, Interior Ministry, as part of the security system", said Mr. Stojanovic.
Police director said that police is taking all measures in order for this crime to be resolved.
Another blast destroys 4 cars in Podgorica
Another incident involving explosive substances occured in the early hours of Monday in the capital of Montenegro, Podgorica.
4 vehicles were destroyed in a blast occured near a wholesale market in Podgorica.
Enquiries reveal that 4 unidentified persons have launched a bomb near several cars parked in "July 4" St. causing 4 of them to be destroyed.
Police says that it has launched an enquiry on this event. /ibna/