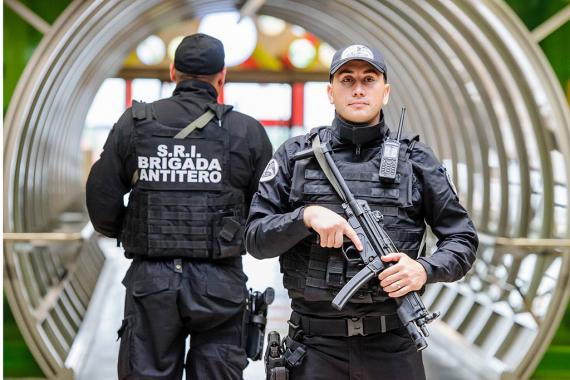 Bucharest, December 1, 2015/Independent Balkan News Agency
By Irina Stoica
National Day celebrations were about to turn into terror in Romania. A man who was plotting a bomb attack was arrested in the town of Targu Secuiesc, in Transylvania region, authorities announced.
The man is of Hungarian ethnicity and was quite well-known by the intelligence service who monitor extremist activists.
The department that works against organized crime and terrorism (DIICOT) announced that the man will spend the next 24 days in jail. He's suspected of "attempted acts against Constitutional order and of not respecting the regulations regarding explosive materials", according to an official press release. "There are well-founded indications that the suspect obtained the necessary means and instruments for creating an explosive device that he intended to detonate in public, in Targu Secuiesc, during the National Day celebrations", reads the same press release. All the materials and devices found in his apartment following a large scale search could have endangered Romanian citizens.
The suspect is involved in a Hungarian nationalist-extremist movement who is aggressively pushing for separatism. The Sixty-Four Counties Youth Movement (HVIM) is advocating for the unification of all ethnic Hungarians that live outside of Hungary and the revision of Trianon Treaty from 1920, which defined the current borders of the Hungarian state.
The town of Targu Secuiesc is located in a three county region (Harghita, Covasna and Mures) close to the Eastern Carpathian Muntains inhabited by many Szeklers, a subgroup of the Hungarian people. Some of the so-called Székely Land leaders are trying to obtain self-governance for this region.
Article 1 of the Romanian Constitution defines the country as a "sovereign, independent, unitary and indivisible national state".