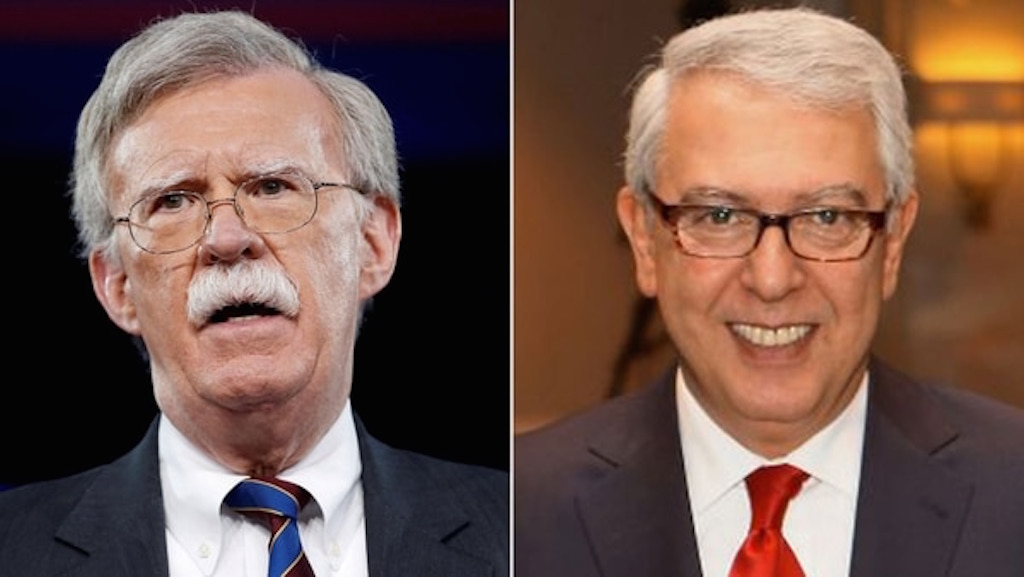 On Monday, U.S. National Security Adviser John Bolton and the Turkish ambassador to the U.S. Serdar Kilic held a meeting at the White House.
The main topic on their agenda was the American Pastor Andrew Brunson, who is under house arrest in Turkey for terrorism charges, and also the bilateral ties that are under extreme stress lately.
The meeting and its agenda was announced by the White House press secretary Sarah Sanders through a relevant statement.
"They discussed Turkey's continued detention of Pastor Andrew Brunson and the state of the U.S.-Turkey relationship", the statement read.
The previous week, a Turkish delegation discussed with officials from the State and Treasury departments again about Brunson's case and the two states' relations but it was announced that no happy medium had been found.
Ankara and Washington's relations are deteriorating rapidly and the split gets deeper as financial sanctions from the American side against the Turkish continue. The state of the Turkish economy and its plunging currency have caused generated anxiety even to European financial institutions and the European Central Bank (ECB) is closely monitoring the situation.
The American steps and the free fall of the lira – How international markets regard events
The latest worrying American step was U.S. President Donald Trump's decision to intensify his damaging policy against Turkey and the latter's economic suffocation by doubling U.S. tariffs on Turkish aluminum and steel imports to 20% and 50%, respectively.
For his part, Erdogan who spoke of "economic terrorists on social media" and addressing Trump, he said "We are together in NATO and then you stab your strategic partner in the back." At present, the markets and opposition in Turkey have the country's head under the gun so he had to give answers about the lira's (free) fall and an inflation rate of more than 15%. Stephen Roach, a senior fellow at Yale University told CNBC that "What's most worrisome is not the cumulative decline in the Turkish lira but the speed of the fall".
The bilateral dispute has sent shock waves across global currency markets with the latest report by The Guardian reading that the financial world (internationally) "(…) fears that the failure of Recep Tayyip Erdogan's government to tackle its worsening financial crisis would have a domino effect on other vulnerable countries.
Argentina's central bank raised its key interest rate by five percentage points to 45% following a fall in the peso, and the South African rand was also hit in a day of turbulence that saw the lira fall 8% against the ­dollar."…. / IBNA
Main Photo: John Bolton (L), Serdar Kilic (R)