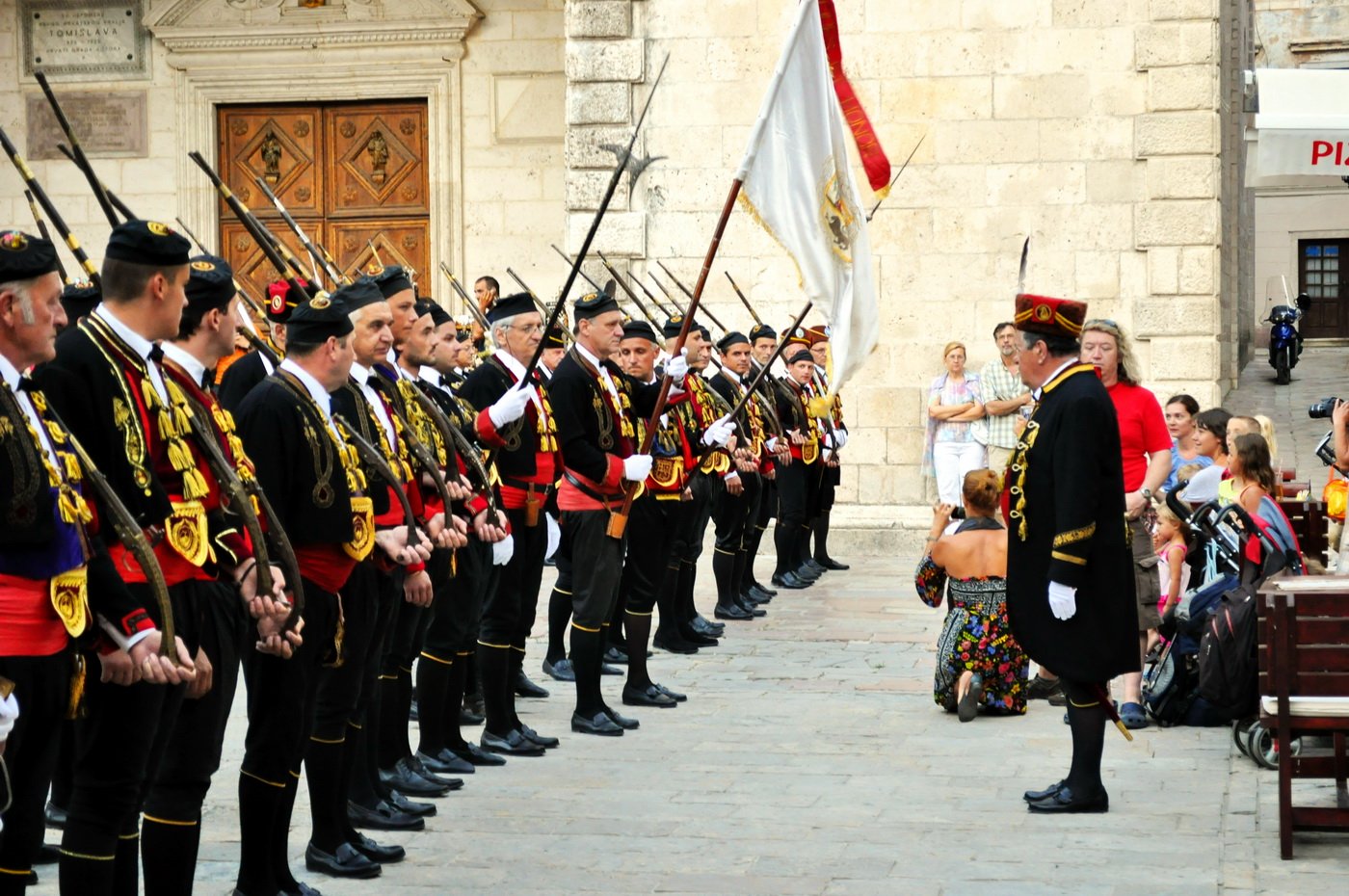 The Intergovernmental Committee on the Intangible Cultural Heritage of UNESCO recognized the importance of the Bokelj Navy and opened the possibility for its inclusion on the Representative List of Intangible Heritage in the coming period, the Montenegrin Ministry of Culture reported.
The committee had a session in Bogota in recent days, and the Montenegrin delegation, invited to provide further clarification on the nomination of the Bokelj Navy, was led by Culture Minister Aleksandar Bogdanovic.
The President of the Evaluation Body, Bak Sangmee, pointed out that the Bokelj Navy brings together a series of activities, practices, and rituals related to transporting the relics of Saint Trypun to Kotor in 809, in which seafarers played a significant role. According to her, based on the information in the dossier, the nomination fully meets criterion R5 for inclusion in the Representative List.
Bak Sangmee said that the Evaluation Body confirms that the Bokelj Navy was included in the Register of Cultural Property of Montenegro in 2013 by the Directorate for the Protection of Cultural Property, which is the responsible body for keeping the register. "However, the Evaluation Body considers that further clarification of the R1-R4 criteria is needed to clarify the nature of the element itself," she said.
In the opinion of the Evaluation Body, many activities, practices, and rituals are mentioned in the Nomination File. Still, there is no more detailed information on their nature, social functions, and cultural significance. The dossier focuses on visibility and awareness of the importance of the element itself, highlighting the values ​​of the Bokelj Navy and its connection to local identity. The evaluating body has assessed that the proposed measures lack protection measures aimed at the possible risks of tourism impact.
The dossier, as it was pointed out, does not provide precise information on the mechanisms and methodology of working with the Bokelj Navy and the wider local community. "For this reason, the Evaluation Body proposes to adopt a Decision to supplement the nomination of the Bokelj Navy", it is stated.
Minister Bogdanović said that Montenegro highly appreciates UNESCO's views on the nomination of the Bokelj Navy. He emphasized that Montenegro's cultural policy is based on UNESCO conventions and other standards. "For us, therefore, intangible heritage lists are not a platform for competition, and local communities are not objects, but subjects in intensive cooperation", Bogdanović said.
He added that Montenegro would carefully follow the recommendations of the Evaluation Body and improve the dossier so that it can submitted again in the next nomination cycle.
Representatives of the Montenegrin delegation informed the UNESCO Committee that during the first nomination process, the whole procedure was conducted transparently and that more than 300 local community approvals were collected.
"Another challenge was the fact that the Bokelj Navy is a complex element of an intangible heritage, so it is difficult to reduce the tradition of 12 centuries to a simple form, such as the UNESCO file", the Ministry said./ibna