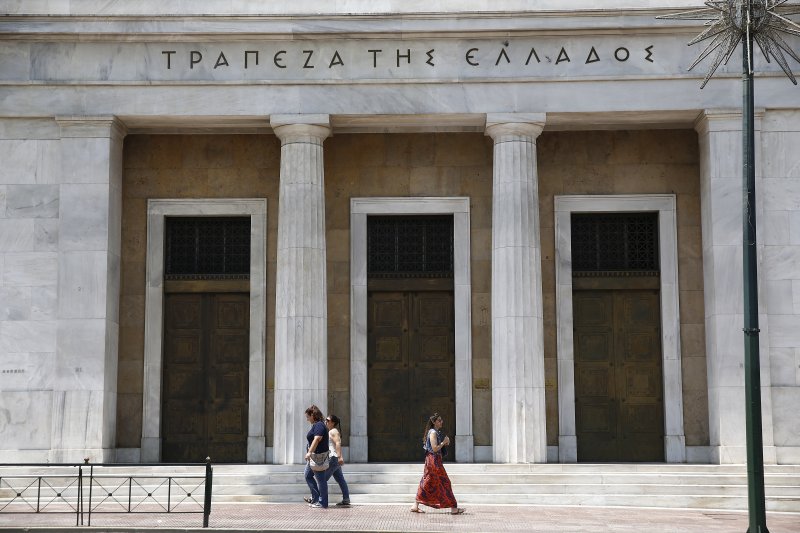 The bulk of non-performing loans (NPLs) on their books continues to hinder the recovery of Greek lenders.
A report on the stability of the banking system, released by the Bank of Greece (BoG) on Thursday, estimates that a decrease of NPLs by 1 to 10 percent and equal granting of new loans would bring about a profit increase by up to 11.2 percent.
In the last five years, Greek banks have seen their return on equity (RoE) fall well below that of Eurozone pears. More specifically, in the first half of 2019, RoE came it at 2.89 percent, compared to an average 7 percent in the Eurozone.
The BoG points out that NPLs also hinder economic growth, lead to more expensive lending and increase credit risk, among other things.
Earlier this week, BoG chief Yannis Stournaras pointed to the importance of the "Hercules" scheme that is expected to reduce non-performing exposures.
"The "Hercules" plan is an important systemic solution towards reducing non-performing loans, but the issue does not end here, as the plan will help to settle NPLs worth around 30 billion euros from a total of 75 billion, leaving another 40 billion euros," Stournaras said.
As part of wider plans to improve the health of the Greek banking system, Stournaras pointed to other systemic solutions that will also address the deferred tax issue of Greek banks that "helped during the crisis but now hinders the attraction of private investors".
Meanwhile, on Thursday, bank stocks fell sharply at the Athens Stock Exchange, pushing the General Index down 1.14 percent to 878.57 points. The banks index dropped 3.07 percent, as Piraeus Bank fell 3.38 percent, Alpha dropped 3.27 percent, National fell 2.95 percent and Eurobank was down 2.84 percent./ibna