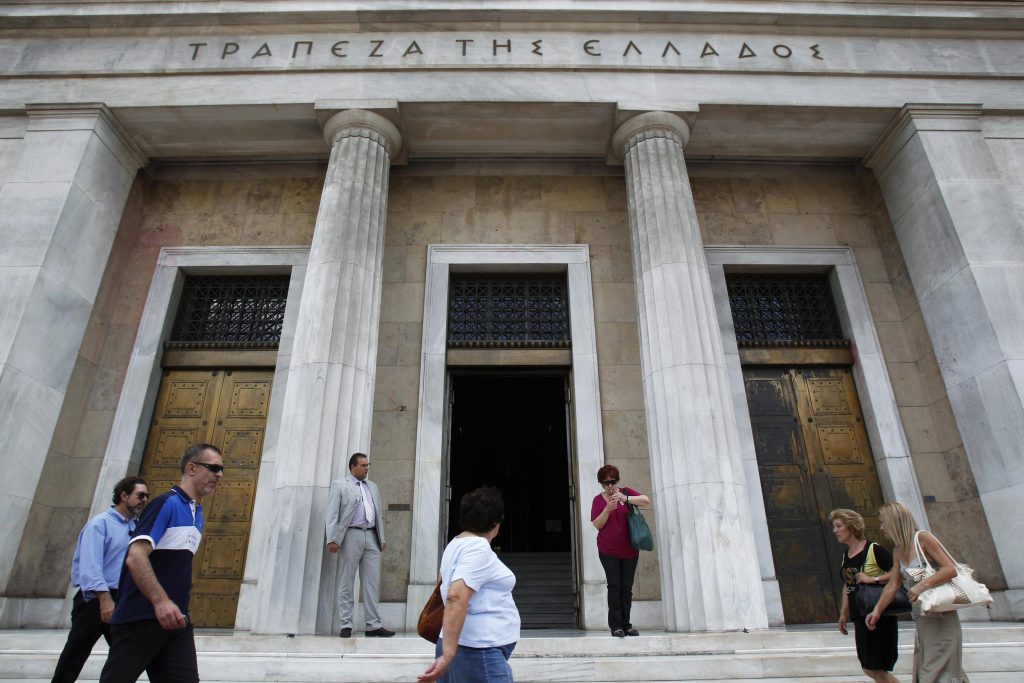 Athens, July 27, 2016/Independent Balkan News Agency
By Spiros Sideris
Further increase of red loans (non-performing exposures) for this year provides the "Overview of Greek Financial System" of the Bank of Greece, which was published for the first time.
According to the BoG, to the extent that banks do not proceed with the restructuring of their portfolios (eg restriction of loan servicing costs by refinancing existing loans with favorable interest rate for companies, exchange corporate debt with equity), non performing exposures are expected to increase during 2016, even if there is normalization of macroeconomic conditions, given the observed historically lag between the positive reversal of the macroeconomic environment and the reduction of non-performing exposures.
The Bank of Greece considers that the credit risk and the further deterioration of asset quality is the most important source of instability for the financial system.
Specifically, the quality of loan portfolios of Greek banks continued to deteriorate, from the beginning of the financial crisis until the present day.
The adverse macroeconomic conditions led to nominal wage cuts, increased unemployment, increase of the percentage of employees in part-time jobs and more flexible forms of work.
These developments, coupled with the increase in tax liabilities, contributed to a significant reduction in disposable income and the weakening of the repayment capacity of loan liabilities of households and businesses.
In addition, the imposition of capital controls by 06.28.2015, despite the relaxation actions of the initial constraints, has hampered economic activity. The result was the component of economic activity regarding investments to deteriorate significantly.
As a result of the aforementioned developments, the ratio of non-performing exposures to all exposures, has increased individually and reached 44.2% in 2015 versus 39.9% in 2014.
The situation further deteriorated, since in the first quarter of 2016 the ratio of non-performing exposures to all exposures individually increased and stood at 45.1%.
Since non-performing exposures represent more than 44% of the total loan portfolio, with similar rates on loans to households and businesses, the indications emerging from the analysis bring anything but complacency.
Specifically, the more than 90 days delayed exposures are about 30% and 44% respectively of non-performing loans.
The BoG warns as these indications are an early warning element in the evolution of credit risk in the banks, while there is need of a comprehensive plan that sets specific tools for the management of early arrears.