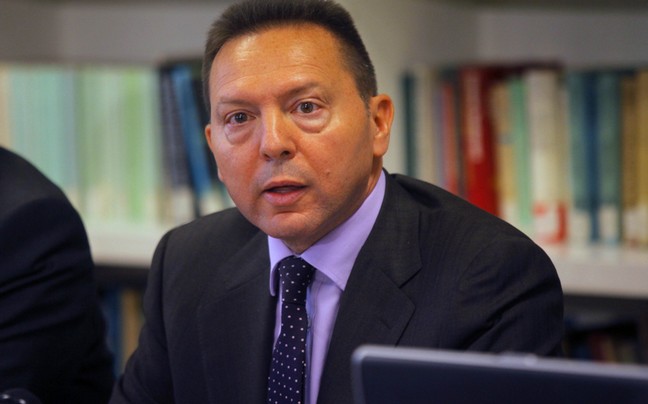 By Lefteris Yallouros – Athens
Bank of Greece Governor Yannis Stournaras urged the country's banks to lend money only to viable businesses. Speaking at the 3rd Eurobank Investment Forum in Athens on Monday evening,
Stournaras referred to non-performing loans (NPLs) as one of the greatest challenges facing the Greek banking system which must be dealt with even if it meant a large number of enterprises having to go into administration.
In one of his first public appearances after assuming the position of Governor, the former minister of Finance to the Forum's audience that good news coming out of the economy lately should not lead to complacency. Furthermore, he went on to say that the presidential election is the top risk facing the economy as it could potentially lead to political uncertainty.
Dealing with NPLs was twofold, Stournaras said. First banks should provide incentives to those facing temporary difficulties repaying their loans and then make sure loans which are certainly never going to be serviced are dealt with comprehensively.
Dealing with NPLs should be helped along by the continuing recovery of the national economy and a drop in unemployment as well as specific strategies unfolding at bank-level at each lender separately.
On behalf of the Greek government, Development Minister Nikos Dendias appeared optimistic NPLs currently at 70 billion euros will be dealt with as the current administration gears towards helping companies survive the crisis through a revamp of bankruptcy laws.
Also speaking at the Investment Forum, which attracted more than 20 major international investment funds to Athens, Hellenic Republic Asset Development Fund CEO Yannis Emiris pointed to advances made in the privatization front recently.
Presenting progress made in the implementation of the country's privatization program, Emiris especially referred to the Elliniko development project. The economy will benefit greatly from the new face of the former International Airport as investment there will be in the billions, helping the creation of new permanent jobs, Emiris said.