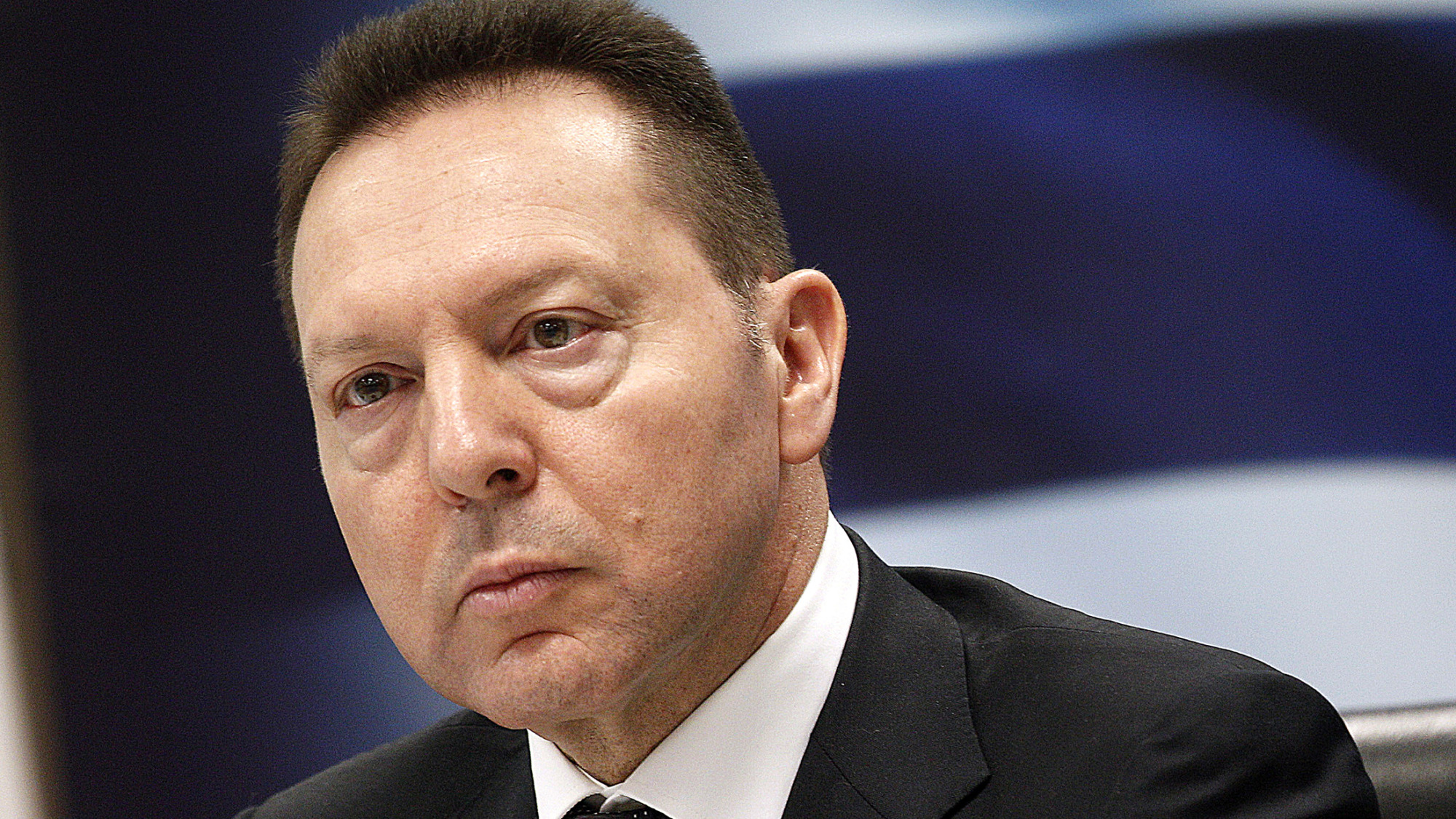 Bank of Greece Governor, Yannis Stournaras is taking legal action against two unnamed, protected witnesses who have testified that he is involved in the alleged bribery and money laundering scandal involving Swiss pharmaceutical Novartis.
Stournaras filed a lawsuit

on Wednesday

with an Athens prosecutor against witnesses under the pseudonyms Ekaterini Kelesi and Maximos Sarafis. Stournaras accuses the witnesses of slander and providing false evidence and statements under oath. According to the Governor, the witnesses should not have been allowed to testify by the corruption prosecutor in the first place.

Meanwhile,

on Tuesday

, the corruption prosecutor investigating the Novartis case ordered opening of bank accounts belonging to the high-profile politicians – and others – linked to the alleged scandal, including Stournaras.

Information on bank deposits, deposit boxes, stocks and other assets linked to the politicians as well as their families, will be examined for traces of possible money laundering.
The case is currently being probed by a special preliminary investigating committee, which is expected to conclude on

17 April

if it is fit to investigate or return the case file to the judiciary. Opposition parties have decided not to take part in the committee's proceedings until it decides to examine the case properly, in full detail.

The politicians accused, deny wrongdoing and have also declined, in writing, to appear before the committee, unless it decides to formally investigate the case, assuming the role of an investigating judge. They have also called on the parliamentary committee to reveal the identities of three protected witnesses.

According to latest indications, the committee is likely to opine that it does not have the legal competence to probe the case. Its recommendation will put to discussion in the parliament's plenary session late April.

The government is being accused by the opposition of attempting to exploit the case for political reasons, while also manipulating judicial officers to score gains over political rivals. The SYRIZA-ANEL coalition has vowed to get to the bottom of what it calls "corrupt practices of the past", and has made the Novartis case a flagship of its campaign against corruption…. / IBNA