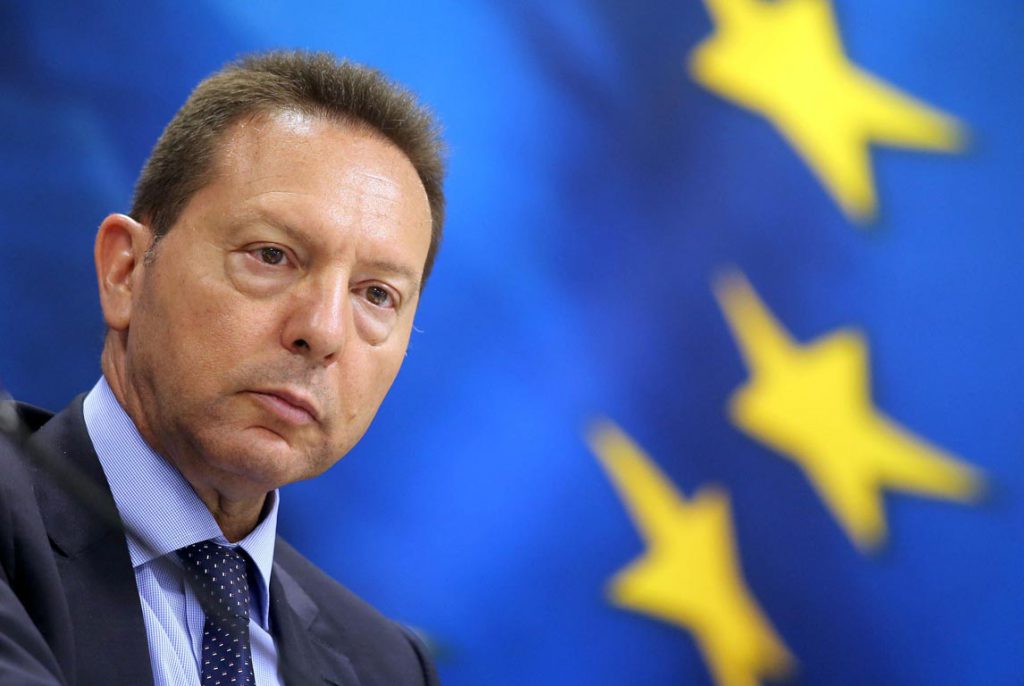 Bank of Greece governor, Yannis Stournaras, was critical of Greece's political system and institutional setup when analyzing the reasons of the country's economic woes.
Speaking to Greece's Kathimerini newspaper, Stournaras said "we were in a boat that was taking on water and instead of taking clear to plug the hole we were stabbing each other".
Former head of Greece's influential think-tank IOBE, Stournaras was appointed Greece's Finance Minister in 2012, serving in the Samaras administration. Under Stournaras, Athens returned to bond markets in April 2014 after a four-year exile with a successful sale of 3 billion euros of bonds, and posted its first primary budget surplus in a decade in 2013.
The big question which is puzzling economists, social scientists and historians is, according to Stournaras, why other countries exited their bailout programs before Greece and their economies are now improving. Stournaras specifically mentioned GDP growth of 8 percent in 2016 for Ireland, as well as economic improvement in Cyprus, Spain and Portugal.
The BoG Governor highlights the importance of Greek institutions. He says "we suffer from a lack of stable institutions, a lack of trust, a lack of courage of the political system to tell people the truth". He adds that the country's political system should have approached the crisis as a necessity to work together, in national coordination and consent.
Stournaras' comments come as the Greek government is still struggling to arrive at an agreement with the country's creditors that will see the ongoing review of the bailout program – which has been stalled for over one year – conclude successfully.
An outflow of deposits has gathered pace in recent banks, making the country's banking system increase its dependence on Emergency Liquidity Assistance from the European Central Bank again. According to banking sources, a tightening of capital controls could be on the cards if the situation continues to worsen.
Should negotiations between the Tsipras administration and creditors drag on until June the repercussions for the economy could be catastrophic as multi-billion euro debt repayments are due in July and default could come about if these are missed./IBNA