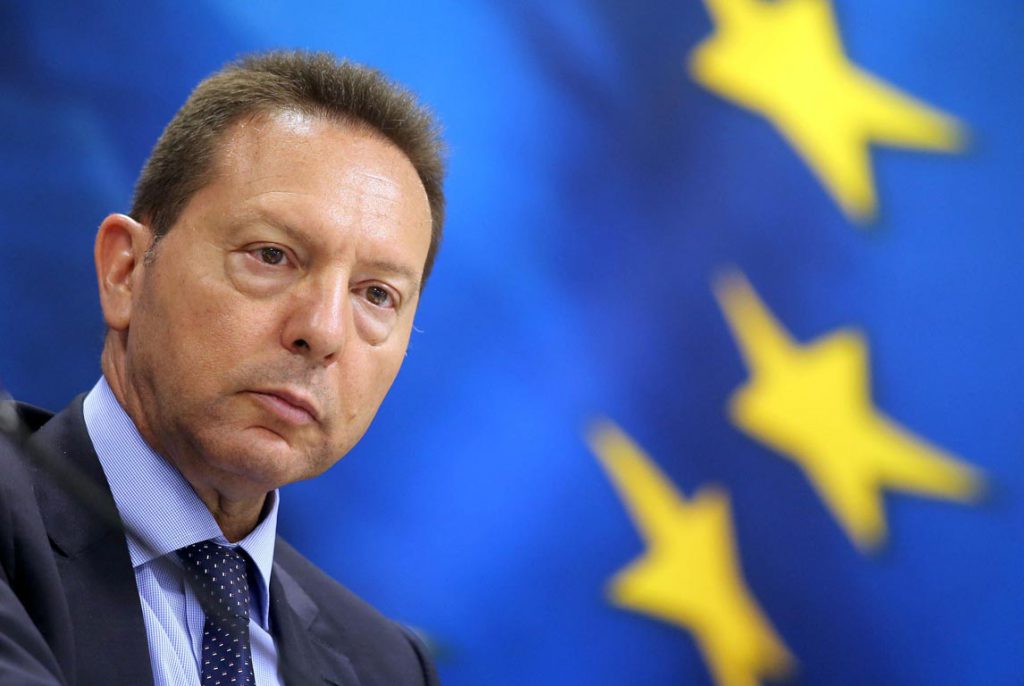 Bank of Greece Governor, Yannis Stournaras, spoke out against individuals who have targeted his public interventions on the course of the economy and singled him out for criticism for allegedly undermining the government's economic policy.
Addressing staff on Tuesday during a BoG event, Stournaras spoke highly of the central bank's role and the efforts of its employees in the stabilization of the economy. He spoke of significant improvement of indices but also went on to defend the independence of the BoG.
The Governor's speech is considered to be a response to thinly veiled criticism levelled at him by government officials who have stated a desire for the BoG to strictly follow government policy. Stournaras stressed that such practices "don't deter us" and "confirm we are on the right path" in spite of those who continue to "overlook institutions, interfere with their operation, challenge their usefulness or refuse to accept their decisions and the consequences of non-compliance with them".
He went on explain that it is part of the Governor's role to publicly and timely sound warnings of possible risks that could disrupt monetary and financial stability.
The chief of Greece's central bank also highlighted the positive upturn of the economy during his speech. He particularly focused on the positive course which is reflected not only in GDP growth but also in a number of indices concerning industrial production, retail sales, private employment, exports of goods and services, and foreign direct investments, as well as sentiment.
Figures released this week showed Greece posted a primary budget surplus of 1.96 billion euros in 2017, primarily attributed to lower spending. In the January-to-December period the surplus outperformed the Finance Ministry's target by 1.09 billion euros. Net tax revenue came in at 48.8 billion euros, 110 million euros above target, while spending reached 55.5 billion euros, 1.75 billion euros below target.
On Tuesday Greek officials told Reuters that Athens is eyeing a multi-billion-euro cash fund to meet debt repayments after the country's bailout expires in August 2018. The news agency quoted an unnamed Greek official saying a 19 billion euro buffer will help assure markets that Athens will be able to cover its debt maturities for 18 months without external help./IBNA