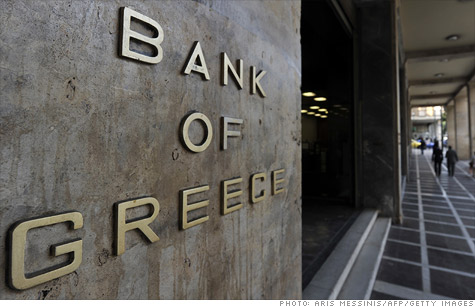 Athens, March 27, 2015/ Independent Balkan News Agency
By Spiros Sideris
The total deposits in February dropped to 140.46 billion euros, according to figures released Thursday by the Bank of Greece.
Depositors withdrew funds totaling 7,57bn euros in the previous month due to the uncertainty and rumors of a Grexit.
Households withdrew from the banks 5,348bn euros worth of funds, while at 2,226bn euros stood the withdrawals from businesses.
According to figures published by the BoG withdrawals households and businesses, from early December until today, amounted to a total of 23.829bn euros. Smaller scale outputs occurred in March.
Data from the BoG show that: the balance of corporate and household deposits, formed in February to 140.468bn euros from 148.042bn euros in January. In particular, household deposits fell to 120.11bn euros from 125.465bn euros in January this year. The biggest drop came from futures deposits which fell to 68.8bn euros from 72.933bn euros in January.
Figures also show that within the six years of the recession, a total of 100bn euros worth of funds "left" from bank accounts, bringing the cash balances to 140,46bn euros from the high of 238bn euros (September 2009).