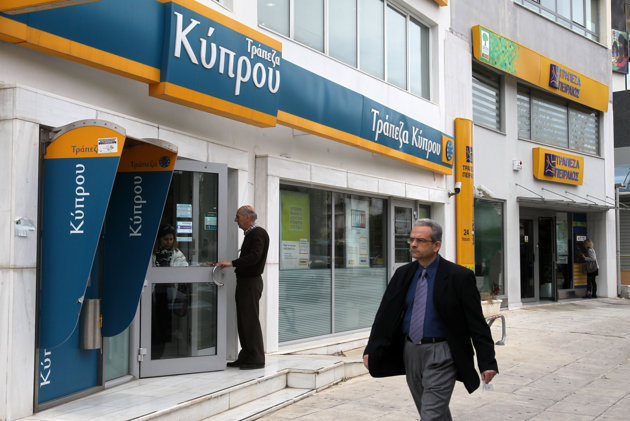 By Christos T. Panagopoulos
Bank of Cyprus's administration decided to commence a voluntary retirement scheme on Monday, in an attempt to cut expenses and control the financial crisis's negative impact on it.
According to Cyprus Mail, every employee who will accept the scheme's terms and opt out, will receive a month's salary for every two years of service, plus five monthly salaries. In addition, compensation would be up to €150,000 for each person leaving, the bank said, and employees would keep their medical and life insurance coverage until the end of 2014. With the scheme in effect, a total of 1.000 jobs will be lost, as financial experts estimate.
But the project's activation has already raised a lot of controversy, as BoC's employees rejected it. In a brief statement, the Employee Union (ETYK) said that "the plan is doomed to fail", but BoC's administration doesn't seem to share this outlook. "The scheme is generous so we urge the staff to take full advantage of it or face being made redundant later on under worse conditions", stated a source from BoC.
The Bank of Cyprus received a 10-billion-euros aid from the EU and the International Monetary Fund (IMF), after its uninsured deposits having been seized and converted to equity to help its recapitalization.
Source: Cyprus Mail