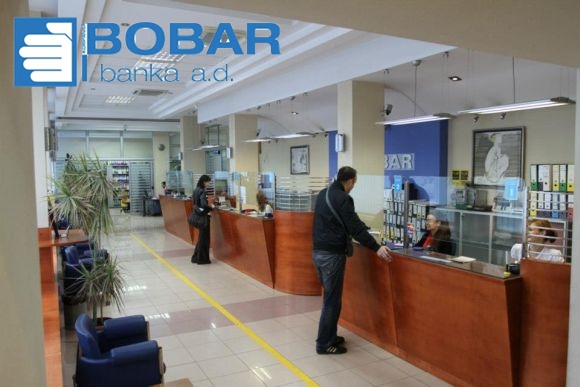 Banja Luka, December 23, 2014/ Independent Balkan News Agency
By Mladen Dragojlovic
The worst fears of "Bobar bank" clients came true on Monday when the Republic of Srpska Banking Agency withdrew the work license of the bank, which recently experienced difficulties in its work and fell under receivership.
Agency director, Slavica Injac, informed the Media about this decision and said that the Agency initiated the process of liquidation of this bank. Interim Administrator in the Bank, Savo Sevaljevic, said on a press conference that he suggested the liquidation after an agreement with shareholders.
"Their decision was to reject all other solutions as unprofitable. With this decision 206 of the bank's employees will be let go. We will keep a small number of them until the end of the liquidation process", said Sevaljevic to the Media.
Liquidation was unavoidable since audits determined that the Bank is heavily indebted, laking liquidity and is insolvent. Sevaljevic explained that this solution is preferable to bankruptcy, because all clients will be indemnified.
Director of BiH Deposit Insurance Agency, Josip Nevjestic, told the media that this Agency has an obligation to pay all insured deposits bigger than 50,000 BAM (about 25,000 Euro) after the decision to suspend the bank's license will enter into force.
"The procedure begins within day after this decision becomes valid and all our obligations will be fulfilled in two months. Every one of our 22,000 clients to whom we have an obligation and which have a total of BAM 84 million (about EUR 42 million) of deposits, will receive notification. Payments will be carried out over "Unicredit bank", said Nevjestic.
He emphasised that the Agency has the required funds to make the payments and that the process will begin as soon as the Agency finishes the auditing of the bank's data bases.
Slavica Injac said that next step will be the aggressive collection of loans, without exceptions. Accounts of clients who didn't regularly fulfill credit obligations will be blocked.
"RS Banking Agency cannot be responsible for work of individual banks. Financial control in "Bobar bank" determined that the numbers in business books are not in accordance with the real situation that we found", said Injac.
The total amount of deposits in the Bank is about BAM 250 million (about EUR 125 million). Of this, about EUR 45 million are deposits of citizens and the rest are deposits of legal entities.