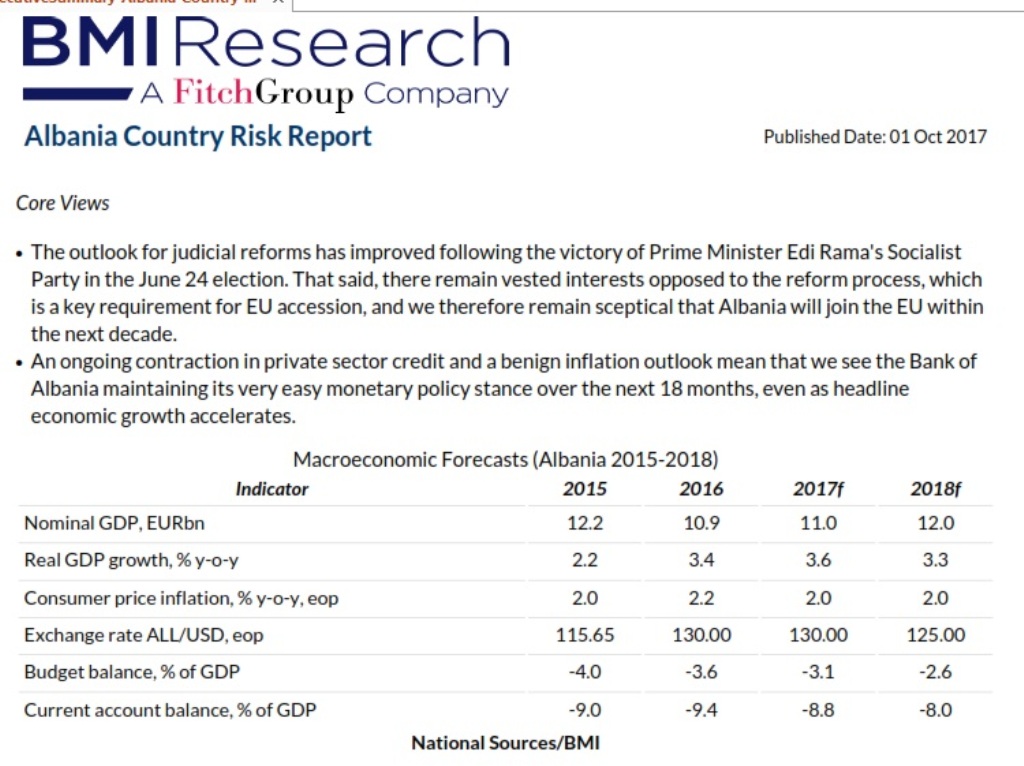 BMI Research, part of the Fitch group, which is known as one of the three most important risk rating agencies in the world, has recently published a report over the risk that is associated with Albania.
"The outlook for judicial reforms has improved following the victory of Prime Minister Edi Rama's Socialist Party in the June 24 election. That said, there remain vested interests opposed to the reform process, which is a key requirement for EU accession, and we therefore remain skeptical that Albania will join the EU with the next decade", the report starts.
Meanwhile, the report also adds that "there are still personal interests hindering the reform, but this reform is a key requirement to become member of the EU and for this reason, we are skeptic on Albania's accession in the EU within the next decade".
As far as the monetary policies of our countries are concerned, the report in question explains that "an ongoing contraction in the private sector credit and a benign inflation outlook mean that we see the Bank of Albania maintaining its very easy monetary policy stance over the next 19 months, even as headline economic growth accelerates".
Meanwhile, BMI Research projects Albanian economy to grow by 3.6% in 2017, while it expects it to slow down at 3.3% next year. /balkaneu.com/