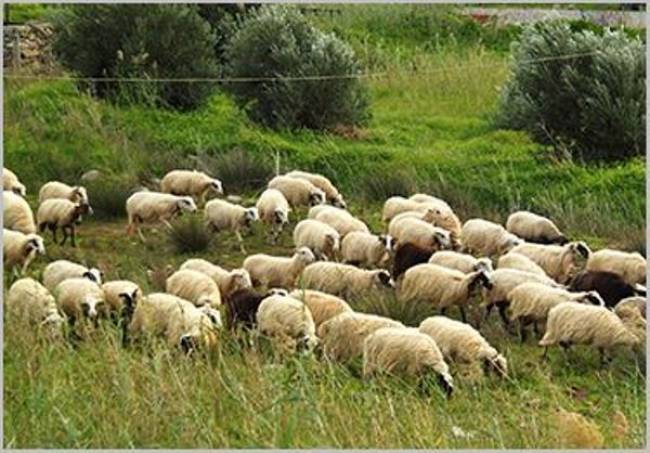 By Clive Leviev – Sawyer of The Sofia Globe
About 3000 animals in Bulgaria have died from Bluetongue disease and 22 out of 26 districts in the country are affected.
This emerged on August 22 from statements by caretaker Agriculture Minister Vassil Grudev and Food Safety Agency head Plamen Mollov.
Speaking to public broadcaster Bulgarian National Television, Mollov said that, "this is a state of crisis and we are trying to manage this crisis as this is our role as an agency".
He said that it was impossible to prevent the disease because it was spread by insects borne on the wind. Bulgaria had a similar outbreak of Bluetongue disease in 1999, Mollov said.
Mollov, placed at the head of the Food Safety Agency the now-departed Bulgarian Socialist Party cabinet as one of its numerous government personnel changes, said that the allocation of funds by the previous government had been delayed by two weeks, and instead of the 800 000 leva (about 400 000 euro) requested, 450 000 leva had been allocated.
This had limited the agency's ability to deal with the situation, according to Mollov. He said that the Bulgarian response was professional but could not be successful because it lacked the necessary finance.
He said that the Greek authorities had not informed Bulgaria of an outbreak of Bluetongue disease "and indeed we found out five days before them that we have this disease".
Agriculture Minister Grudev, speaking to Nova Televizia, said that the first case of Bluetongue disease had been identified at the end of June and by July already had spread to the Stara Planina area.
The situation for farmers was dramatic, he said. At the beginning of next year, all flocks should be vaccinated, Grudev said.
Grudev said that the infection was not transmitted to humans either through milk or meat.