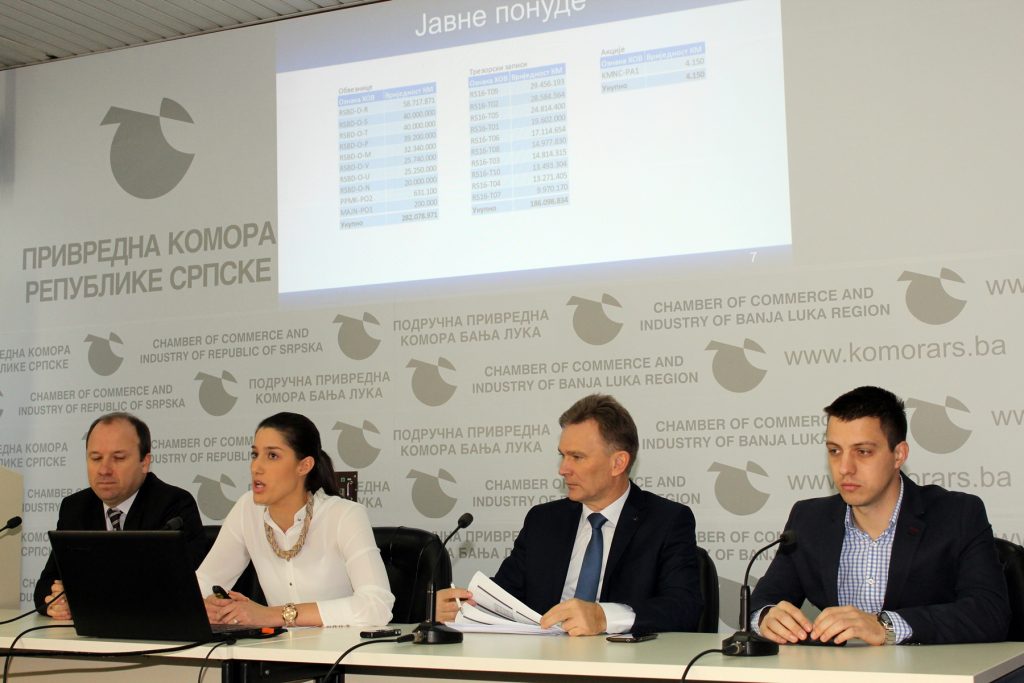 The Banja Luka Stock Exchange (BLSE)  has developed the "SEE link",  special software which will enable regional connections between stock exchanges in the West Balkan region countries.
As BLSE general manager, Milan Bozic, stated during a press conference in Banja Luka, the"SEE Link" will allow regional transactions in a new and modern manner, at a higher speed and at an increased security.
He added that the BLSE has already began the process for the realisation of this idea, and that the first transaction between the stock exchanges in Banja Luka and Skopje should be expected in March next year, when the Banja Luka Stock Exchange celebrates 15 years since the first transaction.
«The project foresees the merger of stock exchanges in Serbia, Bulgaria, Slovenia, Macedonia, Montenegro, Greece and, for now, the Republic of Srpska. We also plan the involvement of the Sarajevo Stock Exchange in this system», said Bozic.
He stressed that the Banja Luka Stock Exchange provided software that will connect brokerage houses through the SEE Link application in order for the idea to take on its true potential. Bozic pointed out the importance of this project, should provide high speed operations and transactions on the stock exchanges in the region.
The BLSE project is supported by international financial institutions.
Among other things, Bozic stressed that in the year to come the BLSE will continue to work on the electronic bill of exchange and will develop a system through which it will conduct all operations.
Bozic said that, in case the Law is passed through parliamentary procedure, the bill of exchange will be an electronic record that is digitally signed and becomes an enforceable document. This means that all actions with the bills of exchange will be performed automatically and all will be registered in one place. This system would be linked with all relevant institutions.
At the annual press conference Bozic further added that the system of multilateral compensation has reached its goal and the BLSE will next year suggest four sessions concerning the maintenance of such compensation.
There is an interest for the involvement of partners from the Federation BiH in this session as a way to solve financial problems.
Adriana Cvijetic, from the Banja Luka Stock Exchange, said that this year the total turnover concerning this financial institution was 622 million BAM (311 million Euro), which is the second largest stock exchange operation result since the establishment of the stock exchange. She added that the analysis showed that the RS this year borrowed less money through treasury bills than it has in previous years./IBNA