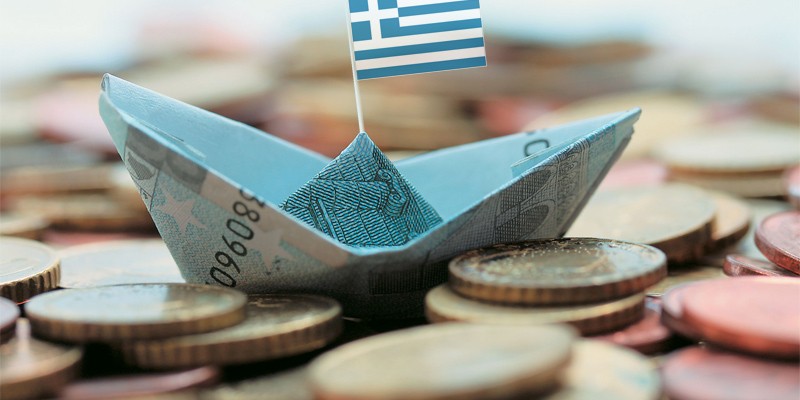 Athens, January 12, 2016/Independent Balkan News Agency
By Spiros Sideris
Depression 1.8% for the Greek economy in 2016, is the median forecast of economists asked by Bloomberg agency in a survey conducted from October to December 2015.
From a corresponding survey conducted in 93 countries of the world, deepest recession is forecasted only for the economies of Venezuela (3.3%) and Brazil (2.5%).
Greece has not exited the euro zone and managed to recapitalize its banking system, notes the report of Bloomberg, adding that "2016, however, is still full of challenges".
The economy will shrink by 1.8%, making it very difficult to repay its debt worth hundreds of billion dollars and a significant debt relief will not be enough, notes the report, while it makes reference to the pressure on the Greek border by Syrian refugees.
Depression is also forecasted for Ecuador (0.5%), as well as Russia (0.5%).
For the economy of Argentina, economists predict zero growth rate, while the remaining countries are expected to show positive growth.
The five higher growth rates are predicted for Asian countries: India (7.4%), Vietnam (6.6%), Bangladesh (6.6%), China (6.5%) and Sri Lanka (6.4%).
Another article of the Wall Street Journal, entitled: "Which of Europe's PIIGS countries is likely to fly", refers to the analysts view that in 2016 Greece will continue to lag behind other PIIGS countries (Portugal, Ireland, Italy and Spain) with respect to its stock market performance.
However, the newspaper reports that Greece attracts foreign investors, who invest because they believe that the valuations are low and therefore represent an opportunity.
"The publicly traded investment funds, relating to these countries, had a mixed performance in 2015, mainly reflecting the economic developments in them, with Ireland recording a soaring increase, Greece suffering loses and the others somewhere in the middle.
This year it seems, analysts note, as another mixed bag, with Ireland still appearing particularly promising and Greece with certain problems".
"The problems of Greece have not scared off all investors in the investment fund "Global X FTSE Greece 20 fund" on Greek shares. This fund had net inflows of USD 286 mln in 2015, despite its fall by more than 40%", says the publication.
Greece "expects a contraction of its economy for 2015 and 2016, as it adopts new fiscal adjustment measures. Many investors, however, attracted by lower valuations in Greece, believe that these are equivalent to the additional risks", it is mentioned.