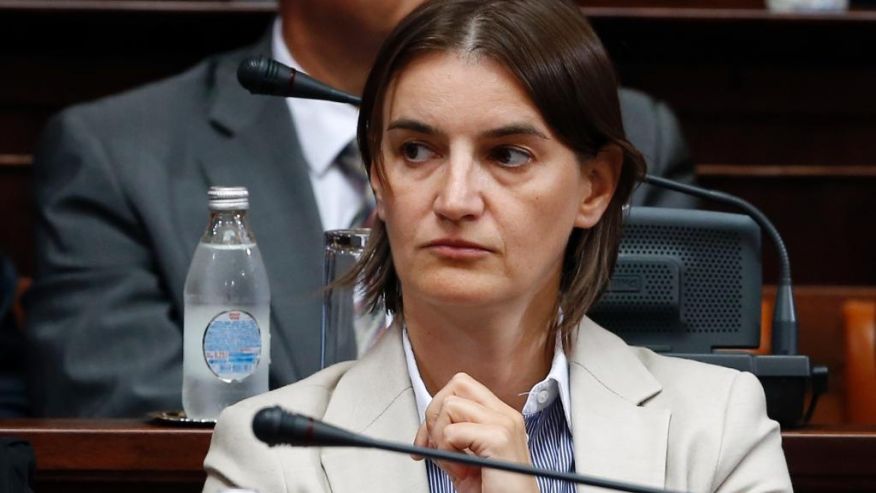 The Bloomberg media group has confirmed the Russia statement given by the new Serbian Prime Minister Ana Brnabic. In the interview last week, Brnabic told Bloomberg that if Serbia had to pick a side, it would rather chose European Union than Russia. But later, Brnabic claimed that she was "misinterpreted"; furthermore, she gave the transcript of the interview to the Russian ambassador in Serbia – which was revealed by Maria Zakharova, Russia's Foreign ministry spokeswoman.
"We stay behind what we have published", Ty Trippet, Bloomberg spokesman, told Danas daily. He did not give any further comments. Serbian premier's assistants did not want to refer to what Trippet said, explaining that Brnabic has "many times" explained all about the Bloomberg interview.
PM's handling after the interview was not welcomed by the Serbian public. "Such behavior of the prime minister has not been seen as acceptable by the audience in Serbia, especially considering the fact that Brnabic did not react immediately after the releasing of the 'misinterpreted' interview. It seemed that the premier of an sovereign country was justifying herself to the bureaucrat of the foreign country (Russian ambassador)", Danas daily stated in its comment. Danas stressed that Serbia has been publicly acknowledged by Maria Zakharova that Brnabic gave the transcript of the interview to ambassador Alexander Chepurin.
In the interview to Blic daily, Brnabic said that she did not give an excuse to Chepurin and admitted that she did not expect "such a public debate". "I have handled the transcript of the interview because it was important for the government head to keep the continuity and sincerity to all her partners", PM said.
Deputy Prime Minister Zorana Mihajlovic said that Brnabic should have been given the transcript of the interview to the members of the government, rather than the Russian ambassador. She added, however, that this was only her personal opinion./ΙΒΝΑ