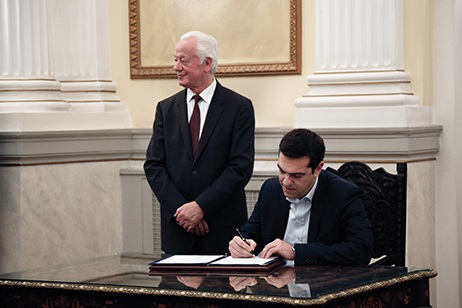 Zagreb, January 30, 2015/ Independent Balkan News Agency
By Marija Avramovic
Croatian Minister of Tourism, Darko Lorencin in an interview with Bloomberg said that he expected tourism revenues this year to exceed EUR 7 billion and that it would attract more tourists due to political instability in Greece.
"Last year, revenue was around EUR 7 billion, almost as in 2008, which was the record year, and this year we expect it to be even more", the minister added.
"The early bookings are increasing, and the reason for this could be the perception of tourists towards the events in Greece, Turkey and Egypt", Lorencin said.
The minister recalled that 25 years ago in Croatia there was a political crisis and the war was raging, which is why tourists fled to Croatia's Mediterranean rivals.
"Our time has come during these last few years, and we discreetly show our potential visitors that Croatia is now a stable country with a low crime rate in tourist areas", commented Lorencin.
The change of government in Greece earlier this week, when Alexis Tsipras became the Prime Minister and stirred up many big international players, since among other he promised to suppress mass tourism.
Bloomberg recalls that a week ago there was a change of government in Greece and a new Prime Minister wants to abolish mass tourism by abolishing all inclusive arrangements, because he considers that these kind of arrangements keep the tourists away from the local economy.
As for Turkey, Bloomberg reminds that Western governments warn their citizens to avoid traveling to that country because of the bombing in Istanbul January 6.
Bloomberg reminds that Croatia is a former Yugoslav Republic, which wants to increase tourism revenues in an effort to get out of a six-year recession.