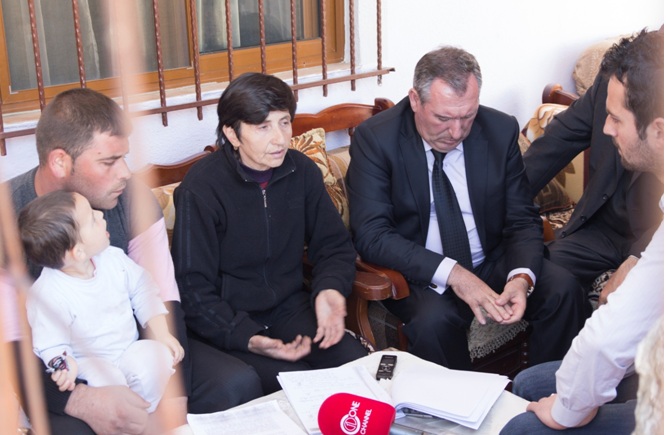 Murders due to blood feuds have seen a significant drop in the recent years, according to data published by the Pan National Committee of Reconciliation.
The chairman of this committee, Gjin Marku says that "police is making maximum efforts and is collaborating with the Pan National Committee of Reconciliation lowering the number of murders by 50% in the past three years".
The head of the committee met today with a delegation of the Monitoring Commission of the Council of Europe Parliamentary Assembly which is holding a fact collection visit to Albania.
Joint rapporteurs on Albania Joseph O'reilly (Ireland, EPP) and Andrej Hunko (Germany, European United Left Group) were interested to know more on the voluntary work of the committee.
Marku pointed out the fact that this work is being conducted without any financial support by the state, donors or business.
The Council of Europe rapporteurs expressed their support for the Pan National Reconciliation Committee in protecting the right of asylum for families that flee to Europe due to blood feud.
Blood feud related murders occur as a result of the lack of justice in Albania. Unable to find justice, people take justice in their own hands. Domestic violence is the most painful indicator of the lack of an efficient justice system. /balkaneu.com/
On the photo: One of the reconciliations enabled by the Committee