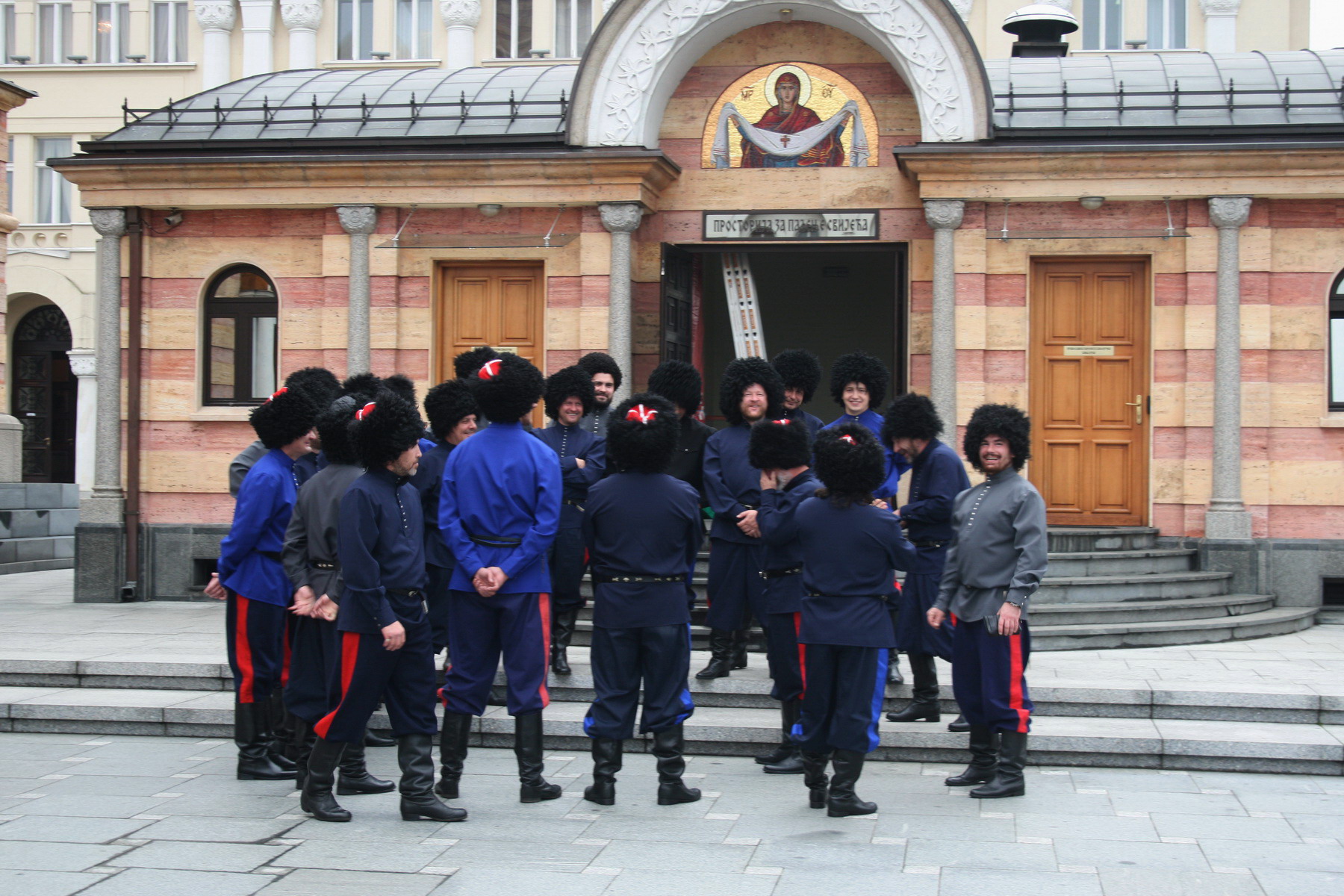 By Mladen Dragojlovic – Banja Luka
A group of 148 Russian Kozak folklore artists was named as "Russian special forces", causing chaos in the media and relevant institutions of BiH on Thursday.
Everything begun in early afternoon when the blogger, Slobodan Vaskovic, published "confirmed information" that a group of 148 "members of Russian paramilitary special forces" arrived in secret in BiH ten days before elections, October 12. As he said, the goal of this group is to create chaos after the election if Milorad Dodik, current president of RS and leader of ruling Alliance of independent social democrats (SNSD) lose the elections.
This information triggered thousands of calls in every relevant institution in BiH responsible for the control of the presence of foreign citizens in the country. Director of Service for foreign affairs in BiH Ministry of security, Dragan Mektic, said to the media that he was not informed about the arrival of large group of Russian citizens, and that "something in this case is wrong".
Republic of Srpska Interior Ministry issued a press release explaining that the Russians are not "special forces", but artists. The spokesperson of BiH Border police, Sanja Skuletic, confirmed that over 120 Russians passed the border and entered BiH and many other institutions issued announcements that just made the situation even more confusing.
Many journalist teams went in the city of Laktasi, and waited in the front of hotel "San", where, according to Vaskovic, the Russian commandos were staying, but they found just a group of Russians in Kozak uniforms, preparing to go in Banja Luka to visit the main orthodox church, the Temple of Christ the Savior.
The mystery was solved when the leader of the Kozak group, Nikolai Djakonov, explained the purpose of their arrival.
"We are a Kozak folklore group who are invited to participate in the manifestations which, next week, will mark 100 years from the beginning of WW1. We are not special forces, we came in peace to show the Russian – Serbian friendship. Also, our intention is to point that Kozaks had large number of casualties in that war, because it is not well known. Our message is that war is evil and that it is important to prevent it in the world, said Djakonov.
For many in BiH this case is a good indicator how the public opinion in the country, almost 20 years after the war, is sensitive on information, which are linked with war and violence.
Slobodan Vaskovic still claims that his information is correct.