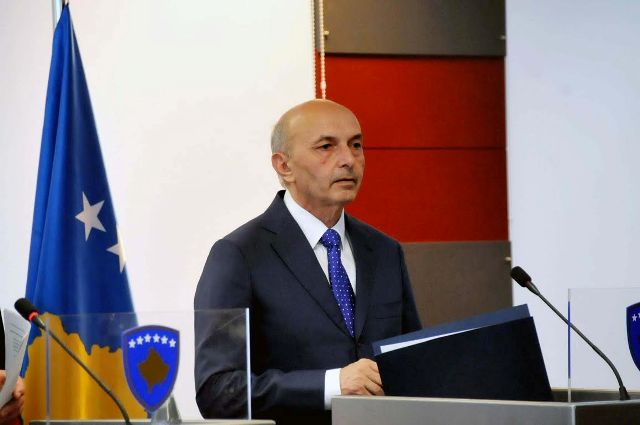 The Prime Minister has announced a new plan to solve the demarcation issue
A few days after a meeting with his Montenegrin counterpart, Prime Minister of Kosovo, Isa Mustafa is pessimistic about the finalization of the process of demarcation between the two countries.
In a meeting with young university students in Gjilan, Mr. Mustafa said that the blocking of the ratification of the demarcation agreement with Montenegro is mining the European future of the country.
"The gridlocks in the demarcation process is a heavy burden for many citizens of Kosovo, because they are remaining isolated and unable to move freely like citizens of other countries do", Mustafa said.
"This gridlock also has implications for the sovereignty of the country, because we cannot consider Kosovo fully sovereign if its borders are not defined".
The administrative borders that Kosovo had during the time of former Yugoslavia, according to PM Mustafa, must now turn into international borders.
Mustafa said that there are no problems with Albania and FYROM, but the demarcation with Montenegro and Serbia are serious challenges.
"Now, all that remains to be done is the demarcation with Montenegro, which must be ratified and then continue with Serbia. But the criterion for integration for now is demarcation with Montenegro", the PM said.
Mustafa said that the government is working to unblock the situation.
"There are complaints, but they mostly relate to history, the past and not the moment when Kosovo's independence was proclaimed or the territory on which the independence of Kosovo was proclaimed", Mustafa said.
The prime Minister announced a new plan to solve the demarcation issue. He came out with the idea for the territory of Kosovo to be measured in order to see if the agreement with Montenegro has caused losses of Kosovo's territory, like the opposition and a number of MPs from the parties in power claim.
The PM's idea has not been supported by the opposition. /balkaneu.com/