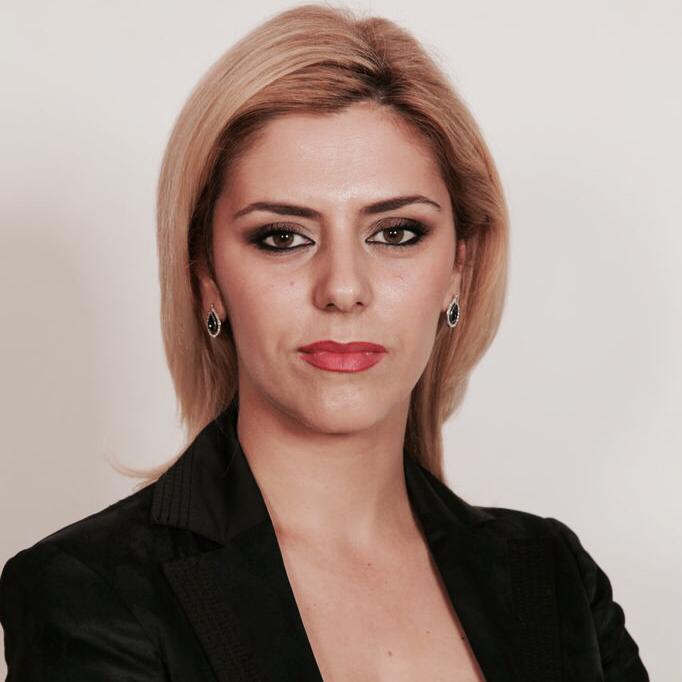 Actor, journalist and MP of the Democratic Party of Kosovo talks in an exclusive interview for IBNA news agency, about her engagements in politics. She says that the political scene in Kosovo continues to be dominated by men, while a woman politician offers the example of building a peaceful society. According to her, politics is a mission to make the life of the citizens better and safer and in this direction, she's engaged to the maximum. Blerta says that she is living the political crisis and the heated relations between opposition and majority. Meanwhile, outside politics, along with her husband she's dedicated to her family.
Interviewed by Elton Tota
How difficult is to be a woman politician in Kosovo?
It's difficult because political scene in Kosovo continues to be dominated by men. But, a woman politician in Kosovo offers the example of building a peaceful society. We have women that can be truly trusted with the leadership of a state.
You're an MP. Are you happy with your engagement? Have you managed to deliver the demands of the voters that elected you?
It would be better if this question is addressed to my voters, who secured me a seat in parliament. Nevertheless, I secured a second term in parliament and this encourages me to continue my work in delivering their demands and to make their life safer and better.
How are you experiencing the heated debates between opposition and majority in Kosovo?
Political debate between majority and opposition often goes beyond a constructive debate. Especially, the strong language which often becomes vulgar and which is not helping for a debate with democratic values.
What are your other engagements outside politics?
My family. My children are both in school and along with my husband, we're making sure that we're close to them. I have little time for other activities. My engagement in politics has distanced me from art and journalism, professions that I have exerted for a long time.
Blerta Deliu is an MP in the parliament of Kosovo. For a long time, she has been a member of the parliamentary committee for European integration. Before entering politics, she worked for 10 years as a journalist at the Radio Television of Kosovo. At the start of her career, she has also been involved in acting.