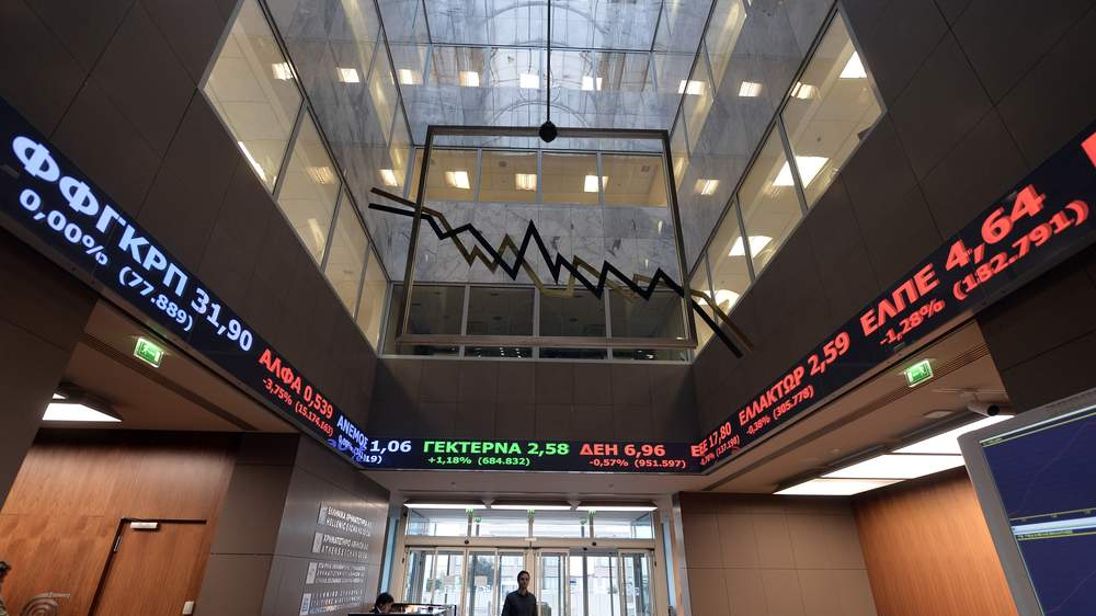 The government attributed a sharp drop in the Athens Stock Exchange on Wednesday which saw banking shares plummet as funds massively sold stock, to "speculative pressures".
The banking index plunged more than 17 percent in intra-day trading to end 8.78 percent lower, while systemic banks saw their capitalization drop to 5 billion euros. The benchmark index fell by nearly 9 percent at the end of Wednesday's trading, after losses of as much as 18 percent during the day.
Prime Minister Alexis Tsipras chaired an emergency meeting on Wednesday evening. The meeting was attended by Finance Minister Euclid Tsakalotos, Minister of State Alekos Flambouraris and Deputy Prime Minister Yiannis Dragasakis.
In an announcement, the Prime Minister's office said Wednesday's sharp decline "is not a reflection of the fundamental health" of the banking system. "The Greek government considers that the situation is due to speculative pressures and therefore it is closely monitoring developments", the announcement added.
The premier's office also listed a series of recent developments in the sector as proof of its strong recovery, such as the successful outcome of the stress tests in May, their high capital adequacy ratios, success in surpassing targets to reduce non-performing loans (NPLs) in the first half of 2018, and reduced dependence on Emergency Liquidity Assistance (ELA).
Banking sources said on Wednesday evening that the drop was down to "excessive market reaction". Analysts, however, pointed out that investors may be weary of the slow rate at which exposure to bad loans is dropping and possible difficulty meeting new ambitious targets to reduce NPLs. 
Pressure on bank stocks intensified following media reports that Piraeus Bank – which was worse hit on Wednesday – was having difficulty issuing a bond to boost its capital. The bank said it has no set a deadline for the issue, as its capital adequacy is high, and it is monitoring developments in capital markets to find the opportunity for a bond issue.
According to a Bloomberg dispatch from Athens, which quoted two sources "with knowledge of the matter" Piraeus Bank must raise about 500 million euros by selling tier 2 bonds under a plan agreed with the ECB's Single Supervisory Mechanism, and all amid current market turbulence caused by Italian bond jitters…. /  IBNA
Main Photo (File): Interior of the Athens Stock Exchange