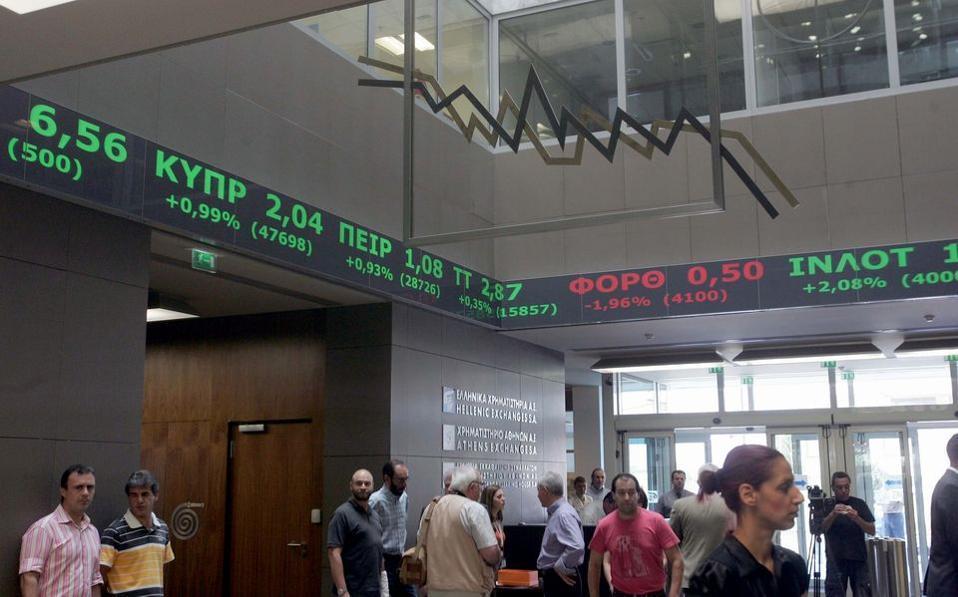 Athens, February 8, 2016/Independent Balkan News Agency
By Marina Spyropoulou
The Athens Stock Exchange (ASE) collapsed to a three year low on Monday reflecting renewed uncertainty over Greece's economic recovery prospects.
The general price index had plunged to 462.97 basis points, down by 8 percent at 16:30, lower than the level it had reached in June 2012, when the country was holding a second general election within two months, which had skyrocketed concern over a looming disorderly default and Grexit.
Bank shares reported the greatest losses by more than 20 percent on Monday, in the most dramatic drop since November 2015, when the third recapitalization of Greece 's banking system in three years was still underway.
Shortly after 16:00 the shares of Eurobank and Bank of Greece had tumbled by 27.92 percent and 24.14 percent respectively. Piraeus Bank shares had lost 22.06 percent of their value at the same time and Alpha Bank 12.5 percent.
Financial analysts in Athens attributed the major losses to investors' growing concern over the negative environment across European stock markets as well as domestic developments.
Uncertainty over the outcome of the first review of the new bailout program has refueled.
Addressing the parliament on Monday Finance Minister Euclid Tsakalotos stated that several thorny issues remain unresolved after the end of the first round of talks with creditors' envoys in Athens on Friday.
Meanwhile trade unions and farmers are escalating protests against the key planned social security reform and taxation changes.
Market experts warn that should the discussion on both fronts drags on for much longer, the banking sector and real economy will further suffer.
As ASE was crashing on Monday the President of the Supervisory Council at the European Central Bank Daniele Nouy was visiting Athens to discuss with Greek officials crucial issues concerning the banking system, such as the management of non-performing loans.