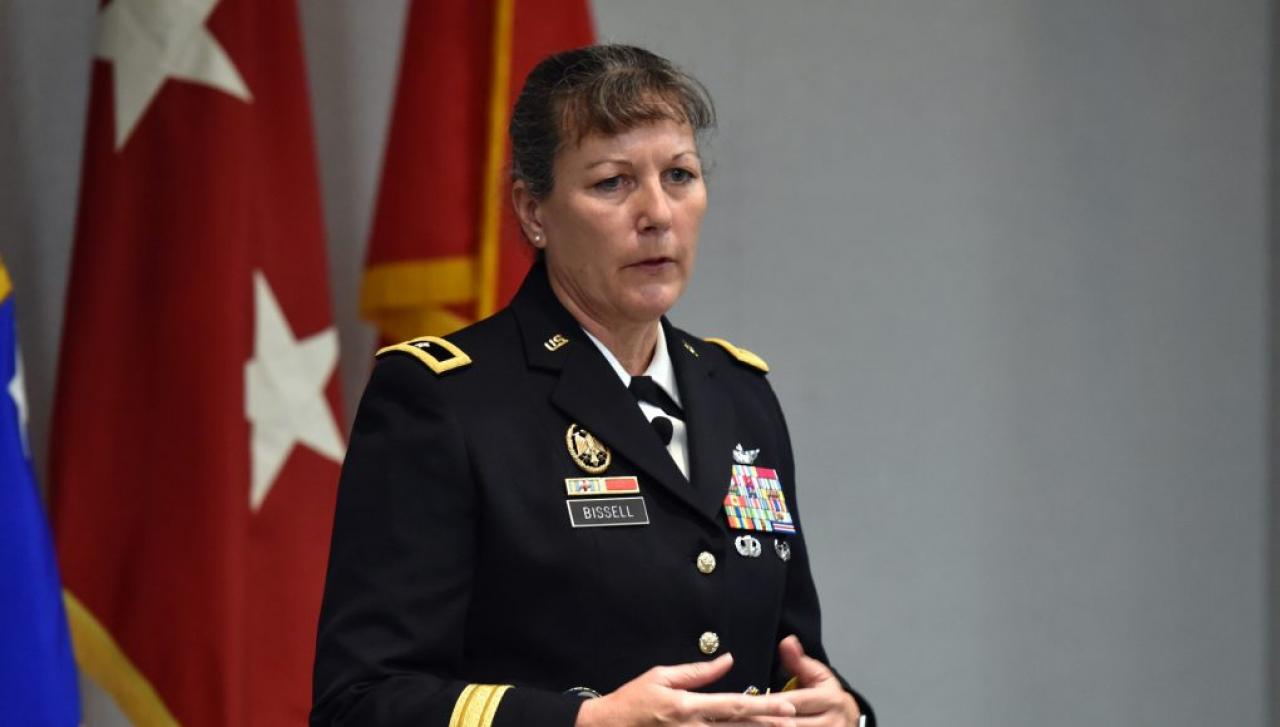 Commander of NATO headquarters in Sarajevo, Brigadier General Marti Bissel, said in an interview for the local newspaper that NATO membership brings the most effective defence in an affordable way, and only NATO members enjoy the benefits of collective defence. She added that, in this regard, security is the foundation of prosperity.
Asked how far BiH is from a membership in NATO, especially considering the obstruction of sending the first annual national program, she said that the path to membership depends on many factors and is different for each country.
"NATO Headquarters Sarajevo has been providing assistance to BiH since 2004, which means that we already have an excellent partnership relationship. BiH's contribution to our common security is well known, and BiH has shown a clear commitment to regional dialogue and cooperation, including the participation in our mission of Resolute Support in Afghanistan and its contribution to the fight against ISIS. All this is important for the progress of BiH," Bissel said.
She recalled that NATO foreign ministers recently agreed to accept the submission of the first Annual National Program (ANP) of BiH.
"This mechanism can help Bosnia and Herzegovina deepen its cooperation with NATO. BiH, in consultation with NATO, is the architect of that plan. The ANP would define the reforms that BiH would undertake to achieve a better life for its citizens. These reforms would also prepare BiH for eventual membership in the Alliance if it were a decision at a given moment. In the region, the length of this process was very different. It depends on a number of factors, including the speed at which the country takes the necessary reforms," she pointed out.
Asked if the foreign influence would prevent BiH from joining NATO when it failed with Montenegro and North Macedonia, Bissel said that every country is always facing choices and there will put different options on the table.
"It can be for military, economic or political reasons. For decades, Bosnia and Herzegovina have chosen the path of Euro-Atlantic integration. It is the direction by which people of this country have decided to go and we will support them in that choice. The citizens of Bosnia and Herzegovina know very well which path offers the best possible future for them and their children. We look forward to helping them on that road," Bissel said.
She stated that "BiH is a beautiful country with many potentials".
"However, this potential will not be realized until BiH finds a way to focus on the future and create opportunities for its citizens to stay in the country. NATO Headquarters Sarajevo is ready to help BiH and look forward to our continued partnership," Bissel said./ibna