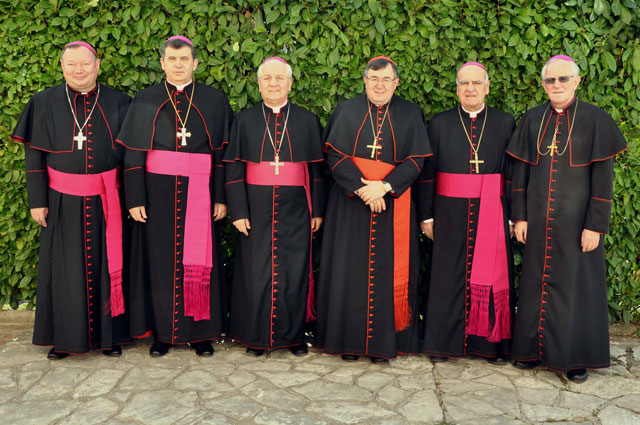 By Medina Malagić – Sarajevo
After many years of strenuous negotiations and political deadlocks, the BiH Census is scheduled to take place in October 2013. This will be the first census to take place in BiH since 1991.
A conference took place of the Bishops' Conference of BiH in Banja Luka today, which is the permanent assembly of Catholic Bishops in BiH. At this conference, the Bishops of BiH used the occasion to convey a mutual statement that calls on BiH citizens who are religious followers to obtain all the documents that are necessary in order to adequately respond to and complete the BiH Census in October 2013.
A nation-wide census is a standard procedure in many countries and is used to assess an array of factors and to assist in the way in which decisions are made regarding things such as healthcare, education, housing, employment, etc. In BiH, the entrenched ethnic divisions that are kept in place by its convoluted institutional and legislative structures has connotations that hit the very core of the evolvement of BiH society at the ethnic and religious level since the end of the conflict in 1995.
In a mutual statement, the Bishops of BiH at this conference conveyed the sensitive nature of the scheduled census in BiH by proclaiming that the importance of the census is not only in the data that will be collected, but the implications will raise even more questions on the future of BiH society, as well as the issue of the Croatian people in BiH and the Catholic Church in BiH. The sensitive nature of the upcoming census was further highlighted when Archbishop of Sarajevo Cardinal Vinko Puljić did not wish to comment to journalists on what he thinks the implications of the results of the census regarding the number of Croats living in BiH would mean, but asserted that it is the obligation of every practicing Catholic to proclaim their religion.
The Apostolic Nuncio of BiH Luigi Pezzuto also attended the conference, as well as delegates from the Croatian and Slovenian Bishops' Conference and Archbishop of Belgrade Stanislav Hočevar.
In addition to the BiH Census 2013, the Bishops at this two-day conference in Banja Luka spoke on various other issues. They accepted the invitation of the Archbishop of Belgrade Stanislav Hočevar regarding the attendance at the regional pilgrimage that will be held from 20-21 September in Niš, Serbia on occasion of marking the 1.700 years since the adoption of the Milan Edict. In addition, they spoke about the activities of "Karitas" organization in BiH.