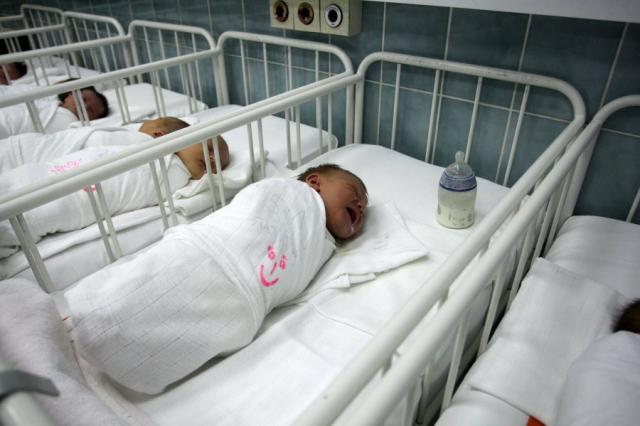 Pristina, January 12, 2015/Independent Balkan News Agency
By Elton Tota
Growth of population in Kosovo is dropping. According to the Agency of Statistics, birth rate has seen a fall in the past ten years.
The number of babies born in 2012 was 34932, while in 2013, in the Maternity of Pristina alone, the number of babies born was 10 thousand.
Many young people who are married, say that the serious economic difficulties are the main reason that do not allow family planning.
Arben, a citizen from Pristina, told IBNA that no family planning can be made in a country where the average wage is 200 Euros a month.
"With 200 Euros a month, we're unable to pay our bills, let offering our children the necessary conditions for a normal life", says he.
Meanwhile, Albina, an engineer and young mother says that it's very hard to be successful in a career and a committed mother at the same time.
"It's a difficult position and I never thought it like this. I try to be equal with my colleagues, women and men, but it's difficult", says she.
Experts of sociology say that these phenomena must be taken seriously, because after several years, there may be empty villages and even empty cities.
Sociologist, Elmi Amidi told IBNA that the fall of the birth rate comes as a result of the difficult social and economic situation.
"The fall of birth rate is not only attributed to the fact that young people are leaving the country, especially those who have a high intellectual capacity, but also to the fact that many couples still haven't decide to create a family and feel unsafe in the economic aspect", says he. /ibna/