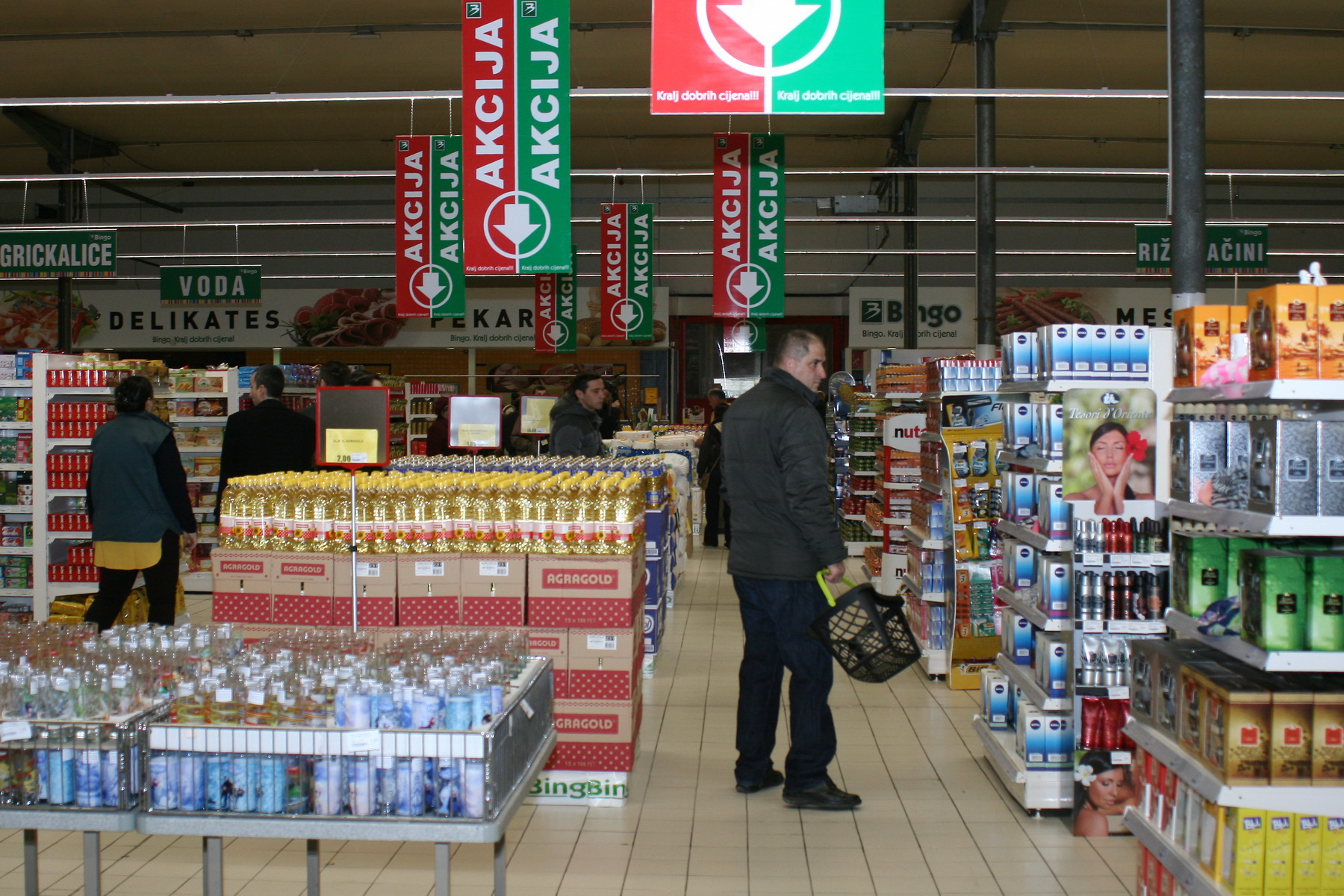 Banja Luka, March 4, 2015/ Independent Balkan News Agency
By Mladen Dragojlovic
BiH supermarket chain "Bingo" opened on Wednesday a retail facility on the site of the former hypermarket "Interex" in Banja Luka settlement Lazarevo. This is the first "Bingo" facility in this city but the 156th facility in BiH, and their network is still growing.
In December last year "Bingo" announced that they will take over all "Interex" facilities in BiH and, since then, they are gradually finishing this job. The good thing in this process is the fact that "Bingo", along with its facilities, is taking former Interex's workers. "Bingo" spokesperson, Tatjana Paunoski, told the media after opening that she is satisfied with the warm welcome from Banja Luka citizens.
"This is what we expect, that customers come to us and see that we are truly the "kings of the good price". Since on Friday begins our catalog action,  for Wednesday and Thursday we created special discounts. We cut the cost of more than 200 top items so we expect that our customers will recognise these good prices", said Paunoski.
She added that "Bingo", together with its partners, plan to build a big shopping center, which should be the biggest facility of this chain in BiH. Paunoski said that their next branch is to be opened in Gorazde in late March.
"We are known for our wide range of products and currently we offer more than 70 thousand items. Our offer is adapted to this market and there are also local and regional producers", said Paunoski.
She emphasised that the Banja Luka facility has an area of 2,600 square meters and that "Bingo" employes 44 former "Interex" workers. Paunoski added that, for now, they don't need more employees but that further employment will be considered in the future.
The opening of hypermarkets "Bingo" was followed by hundreds of citizens who  eagerly waited for the doors to open. Since this is a renovated building, the organizers gave up traditional cutting of the ribbon and the first customers entered the building in 13 PM. I a few minutes, all departments in retail facility were crowded with Banja Luka citizens who showed great interest for new retail chain in the city. Within fifteen minutes all cash registers were full of customers who took advantage of favorable prices and made a purchase.
In the front of the building, on promotional booths, several local companies offered a degustation of their products which customers can find in the store.