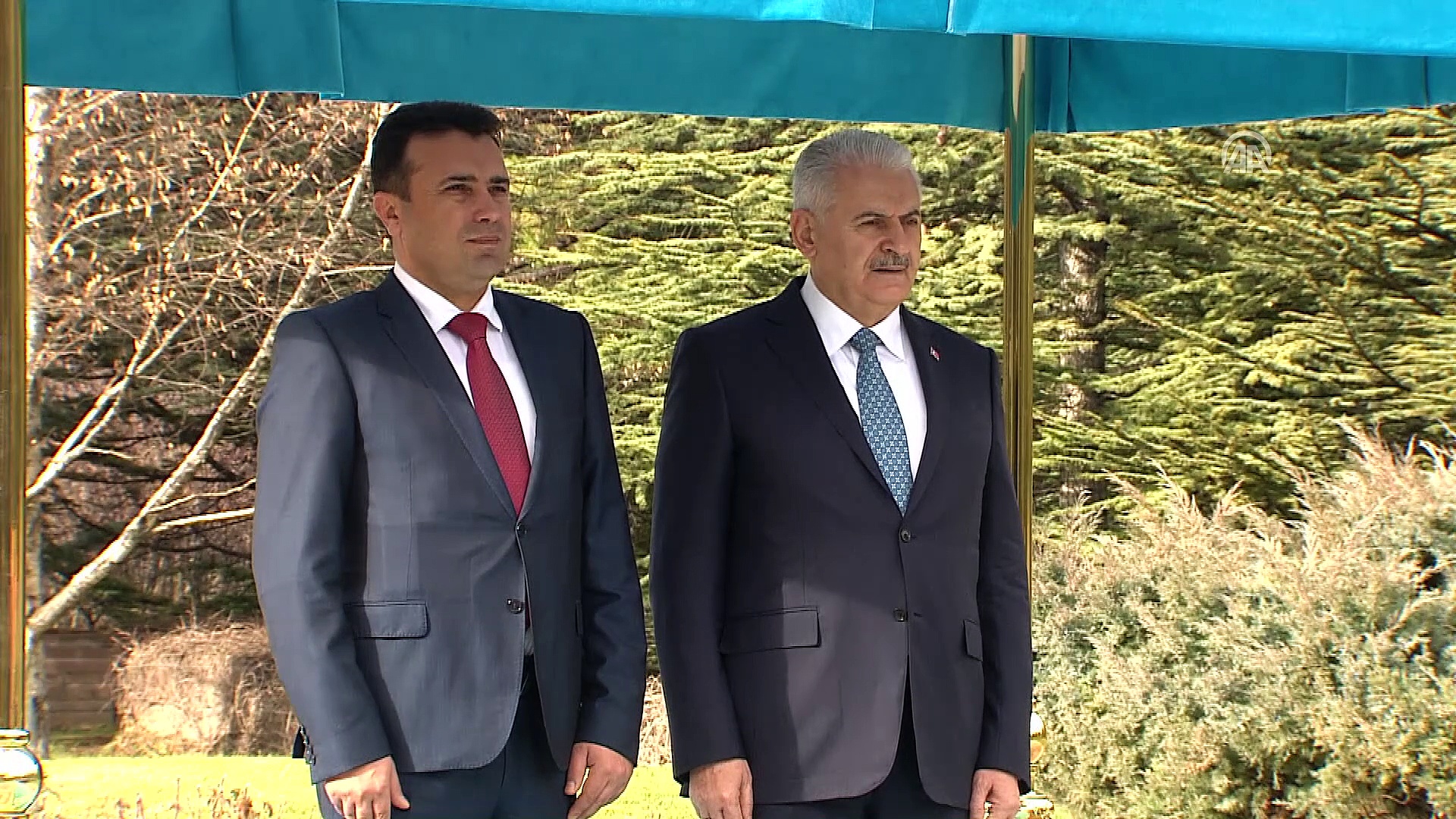 On Monday, the Prime minister of Turkey, Binali Yildirem welcomed his fYROMacedonian counterpart, Zoran Zaev. At a joint press conference, the Turkish PM said that the military operation his country has launched in the region (Syria) is not doing only for the security of its citizens. It ensures EU and Balkans' security. If Turkey does not control the region, Europe will pay a heavy price with both the migration flows and the terrorist wave. Unfortunately, we see that the EU does not appreciate it.
Yildirim noted he supports fYROMacedonia's NATO accession course. Moreover, he stressed that Turkey is one of the first countries that recognised fYROMacedonia as 'Macedonia'.
On his part, Zaev spoke of the name issue and underlined that he wishes the problem, which lasts for 25 years, to be resolved as his country wants to join NATO.
fYROMacedonia's premier will have a get together with Turkey's head, Recep Tayyip Erdogan in the afternoon…./IBNA