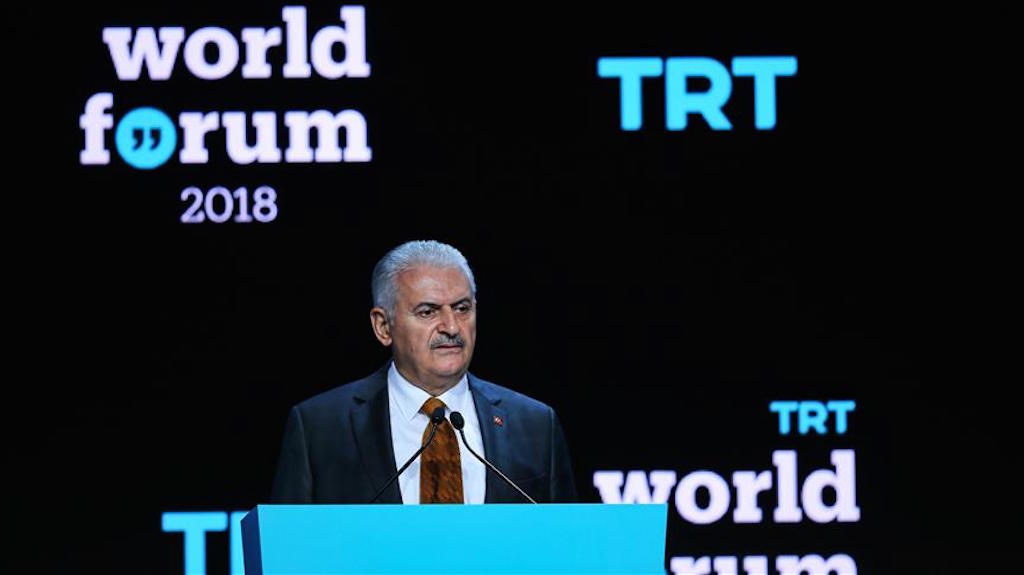 On Wednesday, Turkish Grand National Assembly Speaker, Binali Yildirim delivered a speech during the opening ceremony of the two-day 2018 TRT World Forum, titled "Envisioning Peace and Security in a Fragmented World", which is being held in Istanbul, Turkey.
What he pointed out is that justice, goodwill and proper global co-operation can fight terror, while terrorist organisations that should be funded by no one.
"Realizing a world where everybody lives in peace, tranquility, and trust is possible [so long as] powerful countries forge cooperation based on justice and goodwill.
Terror [groups] should not be financed by any means; arms and money should not be provided."
Having spoken about terror groups also led to his reference to a Turkish preacher, imam, writer, and political figure, Fethullah Gülen and his FETÖ movement, underscoring that he orchestrated the defeated coup of July 15, 2016.
"Everything is clear. He is the one who ordered the coup [attempt in 2016]. We have every kind of document and information but our friends, the country which we know as an ally, stands by idly." The country he meant is the U.S. where Gülen lives in exile (in Pennsylvania). Though he is sought by the Turkish government for his alleged (according to the West) involvement in the 2016 failed coup in Turkey, Washington denies to extradite him, infuriating Ankara.
Criticising Europe and the EU in particular, Yildirim noted that "The EU's approach to the world's current problems is far from finding solutions."
The two-day event will be attended by more than 600 "of the world's leading opinion leaders, policymakers, academics, and businesspeople", Anadolu news agency reads.
The report adds that the "most pressing" global "issues and challenges" are going to be talked over by participants…. / IBNA