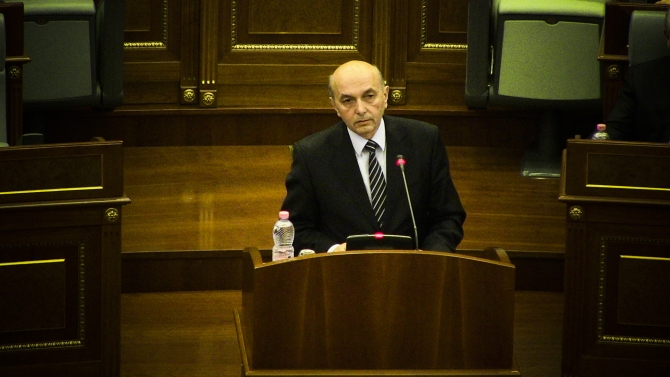 IBNA Special Report
Pristina, January 19, 2015/Independent Balkan News Agency
By Elton Tota
Government of Kosovo has changed tactics about preventing the bankruptcy of Trepca's industrial complex and its return under state management.
The voting of the bill on Trepce, with the amendments proposed today in the government, has been postponed for tomorrow, said PM Isa Mustafa, in his speech in front of PMs.
Mustafa said that a solution must be found to save Trepca, but according to him, its nationalization is not an easy task, as the mine has debts which amount to 1,4 billion Euros.
"The bill on public enterprises has taken lots of time to be drafted. We have discussed on the future of Trepce and our objective is to create the necessary conditions for the reorganization of Trepca in order for it to work without any problem in the future. We have taken all measures to prevent Trepca's bankruptcy, because this is not in the best interest of its workers or the country. Then we should decide what to do with creditors", said Mustafa.
Mustafa demanded from MPs for this issue to be postponed for tomorrow and offer the government the necessary time to better deliberate it.
"We propose for this issue not to be deliberated today, in order for our government to have more time to further deliberate it", said Mustafa.
Parliament will convene again in an extraordinary session to discuss the bill on public enterprises approved today by the government.
Serb PM, Aleksandar Vucic said that the debate in the parliament of Kosovo over the ownership of Trepce has been postponed for Wednesday, January 21.
According to the head of the Serb government, this has come as a result of actions taken by the Serb government to solve the problem relating the ownership of Trepca.
"The issue about properties in Kosovo has not yet opened, while the Serb government wants this issue to be discussed as soon as possible, but not for the properties to be seized over night", said the Serb PM, Vucic.
Asked as to what is the opinion of the international community on this, Vucic said that he believes that international community is neutral on the issue of Trepca. /ibna/