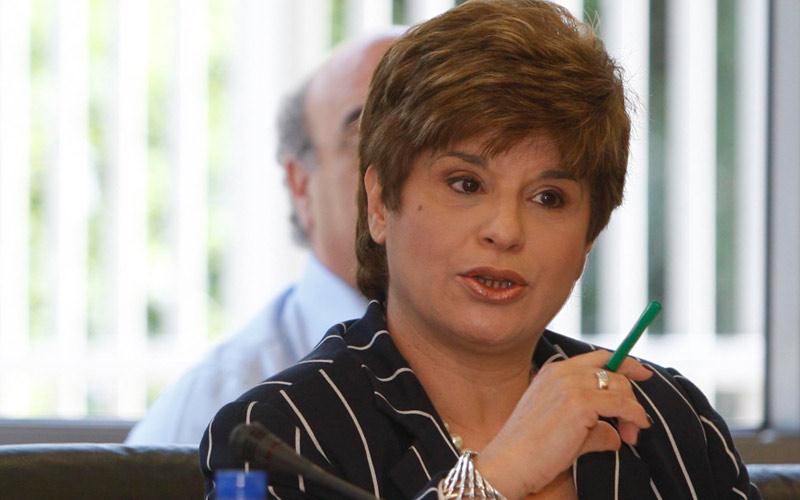 By Kyriacos Kyriacou – Nicosia
Chrystalla Georghadji, incoming Central Governor, on Thursday called on deputies to wait at least until she takes office on April 11, before submitting a bill protecting primary residences and small to medium sized businesses from foreclosure.
The House Legal committee was scheduled to convene on Friday morning in order to conclude on the bill in order to be put to a plenum vote on April 10. The government worries that if banks cannot claim back non-performing loans, they would be put at further risk.
Georghadji's four points
Referring to the repercussions of the possible adoption of the consolidated Bill Chrystalla Georghadji focused on four points:
-Will adversely affect banks' assets.
-It will lead to an increase in mortgage rates.
-Will prevent the granting of new loans.
-It will increase the banks' needs for new funds.
"If the bill is submitted, these risks will exist either we are in a memorandum or not", said the incoming Central Governor Chrystalla Georghadji, replacing Panicos Demetriades, who resigned after a criminal investigation was launched against him concerning his dealing with foreign firm.
Georghadji's appeal follows the same line of thinking of her outgoing predecessor Panicos Demetriades who said this week that banks must be allowed to seize assets, and borrowers who intentionally fail to repay loans must be penalised.
Demetriades' comments echoed an IMF report on Tuesday which argued in favour of facilitating asset seizures by banks as an effective remedy.
Committee members unimpressed
Georghadji's intervention appeared to have left legal committee members unimpressed.
Left Wing AKEL MP and committee member Yiannos Lamaris said that no meeting could dictate the actions of the House Legal committee, and argued against Georghadji's assertions of risk to Cyprus banks' prospects of passing the ECB's stress tests.
Socialist EDEK MP and fellow committee member Nikos Nicolaides said that the bill's aim was to protect neither borrowers nor intentional defaulters.
"The bill on the protection of the primary residence and business premises aims to keep families from homelessness, and businesses operational," he said.