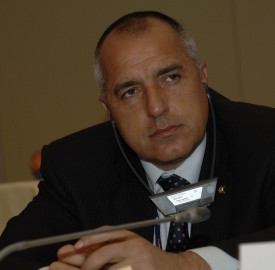 Bulgaria's centre-right Reformist Bloc, part of the coalition cabinet, has tabled a bill in Parliament envisaging the merger of civilian and military intelligence services into a single State Intelligence Agency, reporting to the Prime Minister.
If the bill is approved, the new agency will take in the personnel and assets of the current National Intelligence Service and Military Intelligence.
Although the head of the new agency will be appointed by decree of the head of state, the President, the new agency will be under the overall guidance of the Prime Minister, who will set its tasks and monitor how they are implemented.
News of the tabling of the bill in the National Assembly on November 21 followed a decision a day earlier by Prime Minister Boiko Borissov, now in the second week of his term after his return to head the government, that he would oversee the State Agency for National Security and the State Commission on Information Security, rather than delegating this to one of his deputy prime ministers or cabinet ministers.