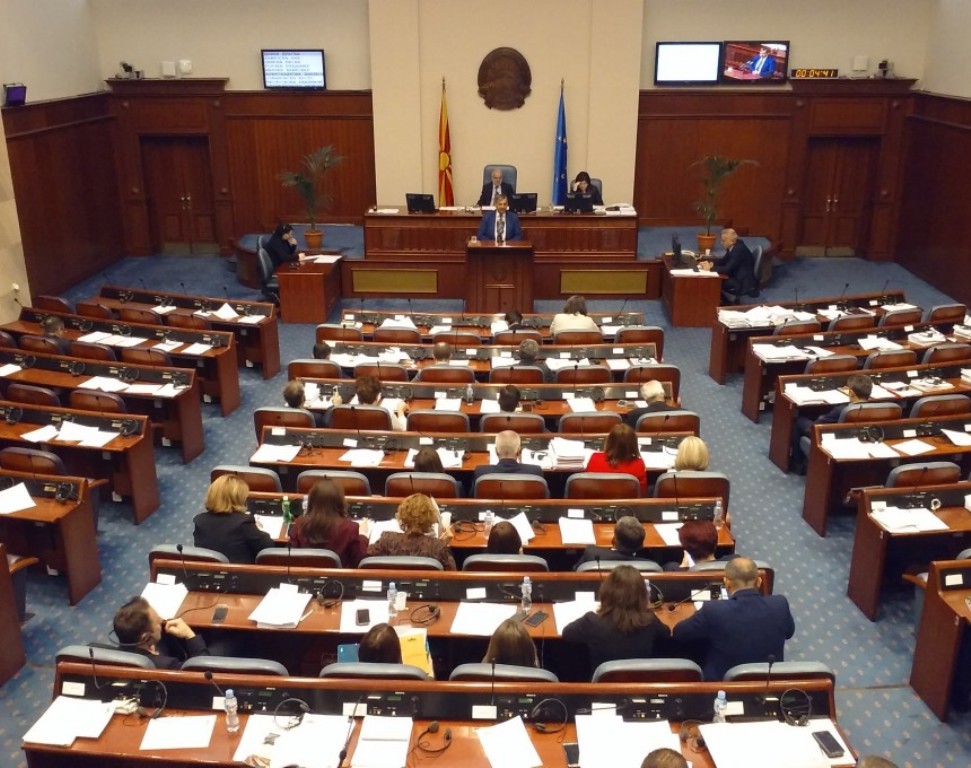 VMRO-DPMNE is not willing to withdraw its 36 thousand amendments against the bill on languages, which advances the official use of the Albanian language in FYROM.
"More than five months of debates will be needed on this bill. We will not withdraw our amendments", says the largest opposition party. According to this party, if parliament avoids these amendments, then they will address to the Constitutional Court, as according to this party, the bill only favors the Albanian community and discriminates other communities. According to this party, the bill also endangers the use of the Macedonian language.
The vice chairman of SDSM, Petre Silegov says that this bill is in accordance to the Constitution.
Parliament is once again expected to hold debates on this bill following the refusal of president George Ivanov to sign it into a law. /balkaneu.com/