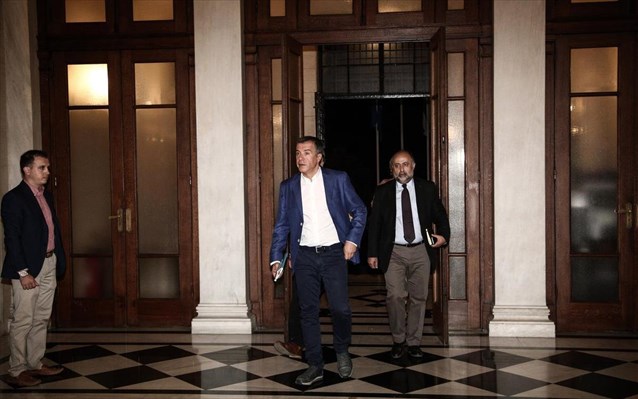 Athens, July 10, 2015/ Independent Balkan News Agency
By Spiros Sideris
The River denies the publication of the German newspaper Bild, according to which the Prime Minister Alexis Tsipras is oriented to change the government's partner, because of the refusal of Independent Greeks to sign new harsh measures.
As reported in the newspaper, the new partner in the government will be Stavros Theodorakis.
"Let's get real. The River will not join the SYRIZA led government. Our only interest is to avoid the destruction of the country", says the River in a statement.
For their part, the Independent Greeks speak of provocation. As stated the Deputy Minister of State Terrence Kouik, commenting outside the Maximos Mansion Bild's publication, "ongoing cooperation of President of ANEL Panos Kammenos with Prime Minister Alexis Tsipras was perfectly structured, as always, based on our excellent government cooperation", Kouik stressed and cited Kammenos' statements during his exit from the Maximos Mansion in the morning.
Kouik stressed that the ANEL have repeatedly stated that the upcoming deal is an one-way road and they are working as a government partner with absolute consistency within the framework of the joint communiqué of the five political leaders.