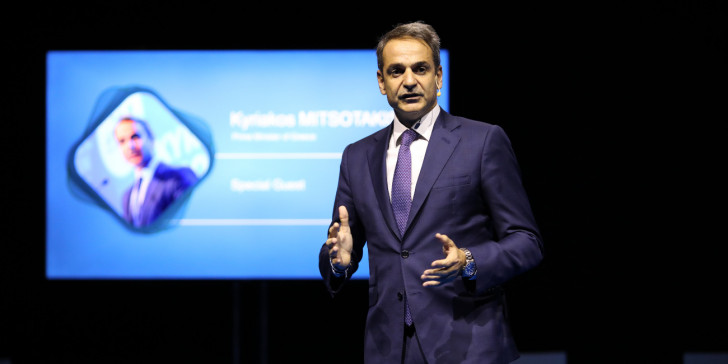 Prime Minister Kyriakos Mitsotakis attended a number of bilateral meetings during the European People's Party Conference in Zagreb, which included former Austrian Chancellor Sebastian Kurz, Martens Center President and former Slovak Prime Minister Mikulas Dzurinda, European Commissioner for Integration Michel Barnier, EPP parliamentary group leader Manfred Weber, chairman of the French center-right party Les Républicains Christian Jacob, newly elected Romanian Prime Minister Ludovic Orban, as well as Norway's Prime Minister Erna Solber.
During the meetings European developments were discussed, with special reference being made to the European prospects of the Western Balkans, the refugee – immigration issue and the need to form a new Single Asylum Policy, alongside the impact of Brexit and Europe's big challenge of tackling climate change.
The Prime Minister stressed that, despite any differences of opinion regarding the refugee issue, the EU must move as one in showing solidarity among its members. At the same time, he emphasized the need for a new asylum policy and effective protection of the Union's external borders.
In particular, the widening of bilateral economic relations has been an important part of the discussion with the prime ministers of Romania and Norway. The Norwegian Prime Minister invited Mr. Mitsotakis to visit her country, while during the meeting there was extensive discussion on "green" development and climate change issues. /ibna