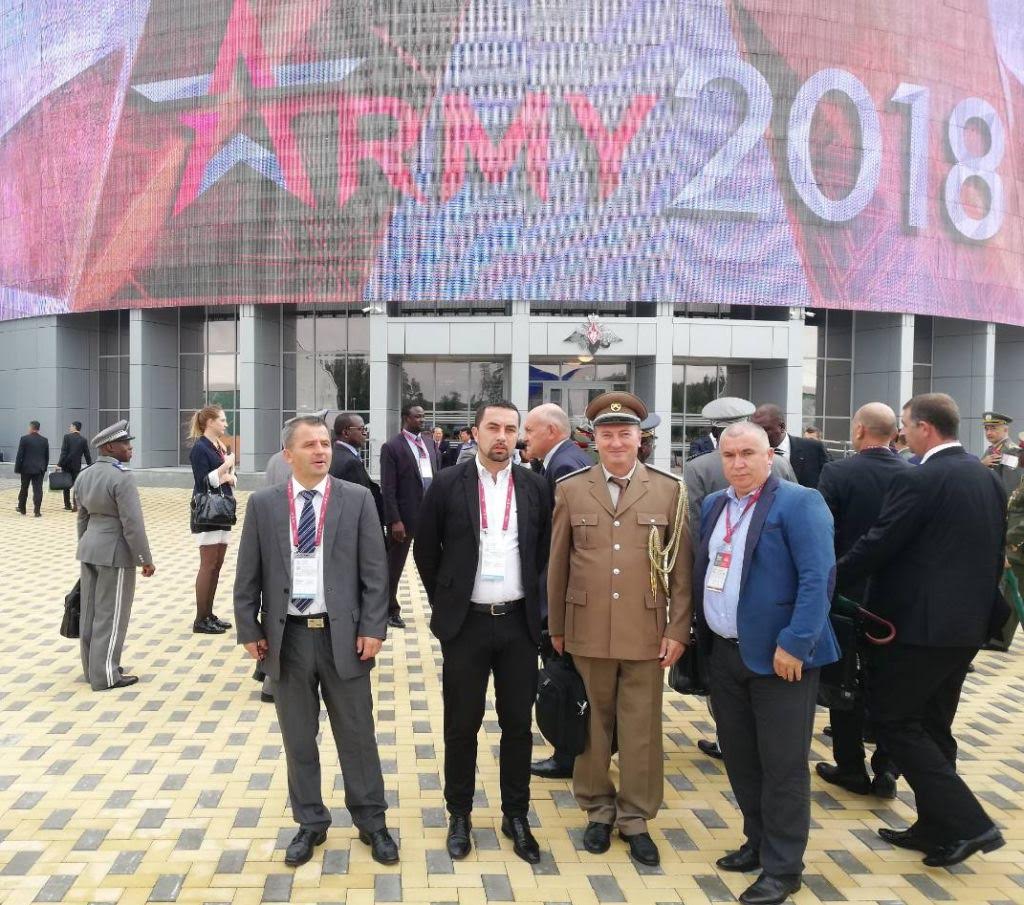 Bosnian and Herzegovinian Deputy Minister of Defence for Resource Management, Boris Jerinić is heading the delegation of the BiH Ministry of Defence, on an official visit to Moscow at the invitation of the Russian Ministry of Defence.
The three-day visit began on August 21. On the first day, the delegation from Bosnia and Herzegovina visited the Patriot Expo Congress and Exhibition Centre where the Russian Defence Minister, Sergei Shoigu, and the Deputy Prime Minister of Russia for the military-industrial complex, Yuri Borisov, officially opened the International Military-Technical Forum titled "Army 2018".
Along with the forum, another international one called "Security Week Russia" is being held at the same venue, in the form of conferences and round tables on defence issues, national and international security in various fields. The event has been held regularly since 2015 and aims at developing military-technical co-operation between Russia and other countries. Moreover, through it, Russia looks forward to creating favourable conditions for producers and users of military technology and technologies in the field of national and global security, innovation development, etc.
"Sixty-five (65) military delegations at the level of Defence Ministries, as well as other delegations and representatives of companies from 114 countries engage in the production, trade and overhaul of military equipment, at this forum. Following its opening, attendees had the opportunity to watch the static exhibition at the Patriot Convention and Exhibition Center and the dynamically displayed effects of various types of armoured artillery, amphibious and PVO techniques at the nearby Alabino military exercise site", BiH's MoD said on Wednesday.
On the second day of the Forum, participants will have the opportunity to tour the exhibits of military equipment, talk with representatives of companies that expressed interest in establishing co-operation with the Bosnian Ministry of Defence, especially in the field of production, trade and overhaul of helicopters, engines and helicopter assemblies. On the third and last day of the visit, the delegation from Bosnia will visit the country's Embassy in the Russia capital. Its members will discuss with the Ambassador Mustafa Mujezinović and the staff, the current co-operation between Sarajevo and Moscow in various areas and ways to strengthen it.
Besides Jerinić, BiH is also represented by the Minister's advisor, Dragan Stojak, the advisor to the deputy MoD for resource management, Kostadin Vasić, and the military attaché of the embassy in Moscow, Brigadier Rade Simić…. / IBNA