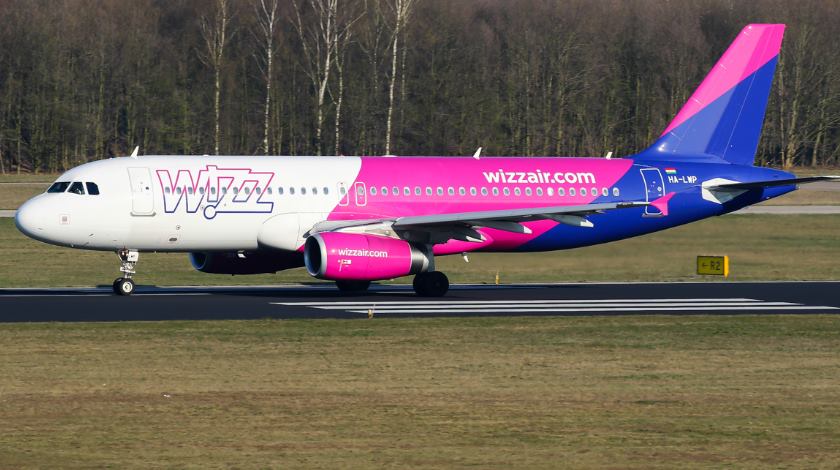 Low budget airliner Wizz Air opened today its base in Bosnia and Herzegovina capital, Sarajevo, by stationing an aircraft and launching the first two of nine new routes.
As exyuaviation.com reported, Sarajevo Airport becomes Wizz Air's second base in Bosnia and Herzegovina following Tuzla and fourth in the former Yugoslavia. All of the new routes are currently unserved from Sarajevo and will significantly improve the city's connectivity.
Most markets selected by Wizz Air from Sarajevo are driven by VFR (Visiting Friends and Family) traffic. Commenting on Wizz Air's arrival, the General Manager of Sarajevo Airport, Alan Bajić, told EX-YU Aviation News earlier this month: "We expect for the opening of the Wizz Airbase to generate growth in traffic (both an increase in flights and a significant increase in passengers, as well as the launch of new routes), which is very important not only for Sarajevo Airport but for the entire tourism sector in Bosnia and Herzegovina and all those whose work and recovery in the coming period depends, by in large, on the revival of air transport in our country".
He added that looking at Wizz Air's destination network out of Sarajevo, "we can see it primarily includes Western European cities, with which we lost connectivity due to the pandemic. There is no need to highlight the importance and significance of the western world, both in a business sense as well as in Bosnia and Herzegovina's strategic orientation explicitly to tie its future to this region, the EU and NATO. The establishment of the base is of strategic interest for Bosnia and Herzegovina, as well as the fact that Sarajevo will now be linked to destinations where our diaspora lives".
Meanwhile, the company announced the launch of a new service from Sarajevo to Stockholm Skavsta, as well as seasonal operations between Warsaw and Dubrovnik. The budget airline will commence two weekly flights to Skavsta on July 16, making it its tenth destination from Bosnia and Herzegovina's capital. The airline will also introduce operations from Warsaw to Dubrovnik starting July 3. The service, its second from the Croatian coastal city, will be maintained twice per week, until September 18.