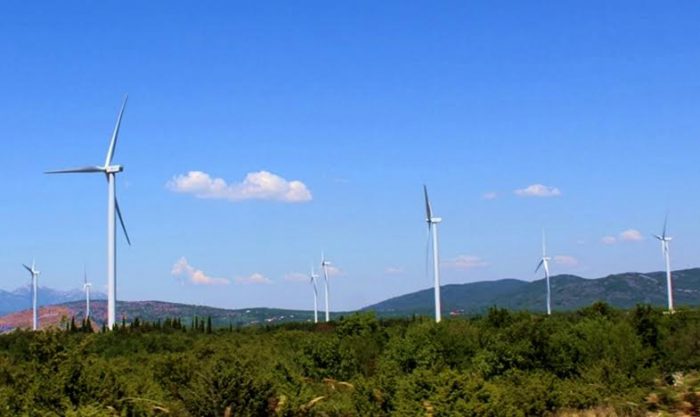 BiH Minister of Finance and Treasury, Vjekoslav Bevanda, and Director of German Development Bank KfW in BiH, Matthias Schmidt-Rosen, signed in Sarajevo a €60 million worth loan agreement for the construction of wind farm "Hrgud" in the Republic of Srpska. They also signed the grant agreement in the amount of € 13.5 million on the project for the collection and treatment of wastewater in city of Zenica, in the Federation of BiH.
At the press conference which tooke place after the ceremony, Bevanda expressed his satisfaction over the signing of these two important contracts and explained that the loan agreement of €60 million was intended for the construction of the wind farm "Hrgud" in the Trebinje area. As he said, this is a loan payment allocated to the RS, and the project will be managed by the electric power company of this entity.
"The repayment period is 15 years, with a grace period of four years and a fixed interest rate", added Bevanda.
He said that, by building a "Hrgud" wind park, RS will receive the first facility of this type that will produce energy from renewable sources. Minister Bevanda expressed his hope that the project will be implemented in the next four years, as planned. Moreover, he said that this kind of production of electricity will come to life also thanks to BiH's large amount of resources helpful to this kind of product.
He also stressed that, due to an agreement that will grant the city of Zenica € 13.5 million for the project of collecting and treating wastewater, this particular community will be able to significantly influence the environment in a positive way and improve the quality of life of its dwellers.
Bevanda added that the city of Zenica will invest one million Euros into the same project but there will be further support amounting to €4.75 million from the Government of Switzerland, as the realization of the entire project requires a total of €19,3 million.
The Director of German Development Bank KfW in BiH, Matthias Schmidt-Rosen, stressed that the signed contracts represent a milestone in the functioning of this bank and the cooperation of the German Government with authorities in BiH.
"The plant for the collection and treatment of wastewater in Zenica will significantly contribute to the protection of the environment, as well as of the water sources throughout BiH, while 'Hrgud' wind farm will be the first of its kind in the RS", he said.
Schmidt-Rosen noted that the project in question is the third wind park in BiH financed by the specific German bank. The first such facility, "Mesihovina", will be fully operational at the beginning of the next year (2018).
He also said that this is a very good moment for the signing of the "Hrgud" wind farm agreement because the UN Global Climate Change Conference is being held in Bonn (November 6-17). The project showcases how global agreements result in concrete projects on the ground…/IBNA